Exclusive
Lawyer Asks Michael Jackson Estate To Pay $37K Legal Bill For Dealing With Paris' Suicide Bid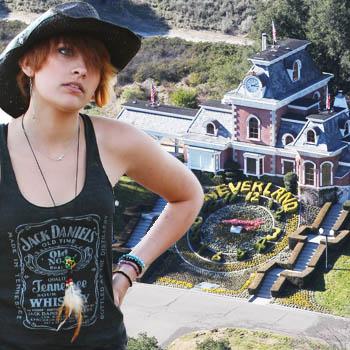 Lawyers representing the son of Tito Jackson have asked the Los Angeles Superior Court to approve close to $40,000 in legal fees as a result of Paris Jackson's attempted suicide bid earlier this year.
In court documents filed this week and obtained by RadarOnline.com, TJ Jackson's attorney, Charles A. Shultz, said he was owed $39,607.50 for his services from October 2012 to today — at an hourly rate of $450.
Article continues below advertisement
TJ, 34, is a co-guardian of Prince, 16; Paris, 16; and Prince Michael II, 10, who's also known as Blanket.
"In such capacity, both TJ and I, as his counsel, have had to address issues regarding security, petitions by various parties claiming to be the biological mothers of (the children) and most recently issues regarding Paris, the details of which are well known to the court," Shultx wrote in the filing.
READ: MJ's Secret Diary Bares Desire To Be 'Immortalized' & 'The Greatest Ever'
"Over the last year, the most time consuming issues related to Paris-Michael Katherine Jackson and events that occurred during the summer month, which the court is fully aware of.
"Time was spent addressing personal and medical issues, addressing court investigation and court inquiries, assisting with treatment options, including choosing treating physician and plan of action, meeting guardians, attorneys and physicians."
Article continues below advertisement
"Responding to that Petition required researching rights to privacy and DNA testing," he said.
He also spent time addressing "household staffing issues, nanny issues, security guard issues, issues regarding requests from school for Paris and Prince, lease issues for house… issues regarding security and staffing."
If you, or anyone you know, is struggling with thoughts of suicide, please immediately seek help -- you can speak with a skilled, trained counselor at a national Suicide Prevention Lifeline crisis center in your area, anytime 24/7 — call 1-800-273-TALK (8255).