Exclusive
Paris Jackson Tells Family She's Through With Wrongful Death Lawsuit, Doesn't Want To Testify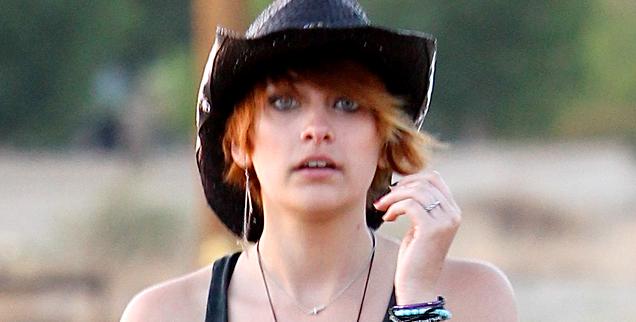 A recuperating Paris Jackson has told close family members that she doesn't want any part of the wrongful death lawsuit against AEG regarding her father's death, RadarOnline has learned exclusively.
Paris is listed as a plaintiff in the suit although her grandmother and guardian Katherine Jackson appears to be the primary plaintiff.
"Paris says "she absolutely wants no part of wrongful death lawsuit," a source familiar with the situation told Radar. "She doesn't want to be a plaintiff anymore and certainly doesn't want to testify.
Article continues below advertisement
"She went along with it because she knew it was important to Katherine. Paris feels there is only one person responsible for her father's death, Conrad Murray."
Murray was convicted in connection with the singer's death and is behind bars.
Paris is still in a Los Angeles-area hospital after attempting suicide. She cut one wrist and took a handful of pills.
"This trial has made Paris' life hell because of cyber bullying and she has been bombarded with negative media reports about Michael," a family source tells us.
Meanwhile, Paris' older brother Prince, "very much wants to testify," the source says. "Michael relied on Prince as a trusted adviser when he was alive. Michael consulted Prince about major business decisions, and he would often accompany his dad to meetings.
"Prince is wise beyond his years and does feel that AEG was responsible for his dad's death. Prince has a totally different viewpoint and opinion than Paris because he was his dad's right hand."