Fame Destroyed My Sister! 'What Drives Kris? Power, Power, Power & Money,' Says Sister Karen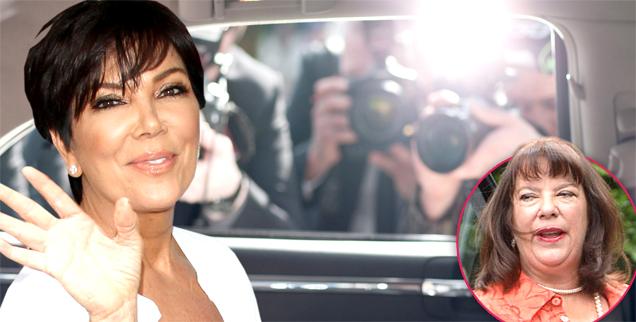 Kris Jenner's possessed by money, power and how to get more of it, according to a new interview with the "Momager's" younger sister Karen Houghton -- and RadarOnline.com has all the details of her shocking new interview.
The 54-year-old Houghton told InTouch that the 57-year-old matriarch of reality TV's royal family (who recently confirmed her separation with her husband Bruce) has let everything go by the wayside in pursuit of her amped-up American dream.
Article continues below advertisement
"You know what drives Kris?" Houghton, a San Diego-based nurse, asked. "Power, power, power and money. It's called wanting power, Gucci purses, Bentleys, all the things I don't care about that she does."
Houghton dubbed her older sister, who's worth a reported $80 million, "a workaholic" and "a hustler."
She said a possible reason she's like that, is to to compensate for her underlying childhood issues concerning money, looks and her late father.
"If something is upsetting you, you are either going to hit the bottle, do drugs, go to the gym constantly, or you are going to work," Houghton said.
"It's an addiction and it's because you are unhappy. You do these things because there's a hole that's not filled."
Adding to the chorus, a family source said Kris' gold-plated ambitions have caused rifts with her children.
"At any given time, at least one of Kris' kids is angry at her because she only cares about money and power," the source told the magazine. "She's thinking about fame first -- not about being a mom.