Revealed: The Tragic Secret Behind Kris Jenner -- Her Dad Was An Alcoholic Who Died In A Grisly Car Crash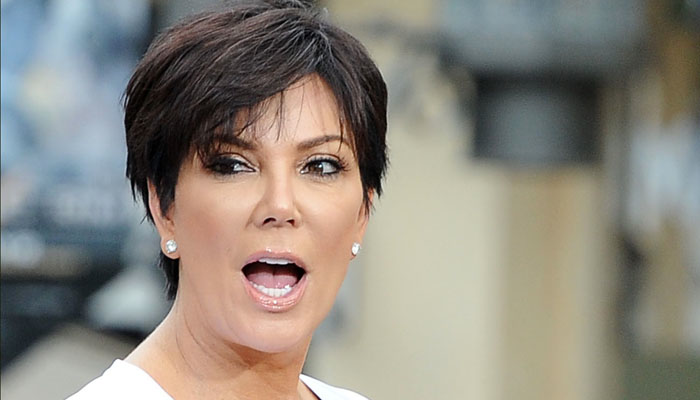 Momager, millionaire and media mogul -- there's no-one quite like Kris Jenner. For better or worse, she built the Kardashian empire from practically nothing, steamrolling through anyone or anything that got in her way.
Now, a new report in Star magazine reveals the tragic secret behind Kris's fame and fortune: Her father, Robert "Bob" Houghton, was an abusive alcoholic whose drinking binges torpedoed his own entrepreneurial ambitions and ultimately led to his death in a grisly car crash.
Article continues below advertisement
"Bob had a lot of charm and was a great salesperson who could sell just about anything to anybody!" his former girlfriend, Leslie Johnson Leech, tells Star in their latest issue, on newsstands now.
"He was very entrepreneurial and had all kinds of ideas about ways to make a lot of money, but he rarely acted on them, possibly because of his drinking. But I can definitely see how Kris got her business drive from her dad."
Did she inherit his alcoholism too? Kris' drinking has raised eyebrows in recent months, with multiple reports about embarrassing that happened when she was under the influence.
According to Star, her kids even staged an intervention.
Kris has admitted to partying at a young age, dating a man 12 years older than her when she was just 18. And Leslie says she could have been searching for the father figure that was absent in her own life.
Article continues below advertisement
By 1973, ten years after Bob divorced Kris' mom, Mary Jo Cambell, 18-year-old Kris had little contact with her dad. "He hadn't had a lot of contact with his children by then, and he felt he'd really dropped the ball," Leslie says. "Talking about the situation was painful for him, but he did often say how much he missed his daughters and how pretty they were."
Leslie helped Bob rebuild his relationship with Kris by accompanying him on double dates with his daughter and her much-older boyfriend. But that was short-lived.
Leslie explains, "I broke up with him in late 1974 because of his drinking. We were at his parents' house and he just exploded at them. It was the straw that broke the camel's back …"
Bob rebounded with new girlfriend Vicky Thomsen, whom he met in November 1974 and got engaged to in February 1975. The couple planned to marry in Rosarito Beach, Mexico, on March 30. But after a night of margaritas, Bob made the fatal decision to get behind the wheel of his Porsche.
Article continues below advertisement
"The plan was to hit the next big town and get married there in the morning," Vicky tells Star exclusively. "I was looking at the stars and mentioned to Bob how tired I was. It was 9:20 pm. Then I suddenly heard metal smashing and I woke up crushed under the dashboard."
Bob had swerved head-on into a vegetable truck, and the steering wheel had penetrated his body. He later died in a Mexican convent.
"I know that God forgave Bob for his sins and that he's in heaven," she says. "I also know that he loved his daughter Kris very, very much."
For more details on how Kris' tumultuous relationship with her dad made her the woman she is today, pick up the latest issue of Star, on stands now!