Meet Kris Kardashian… Again? Momager Jenner Considering Changing Her Last Name After Split From Bruce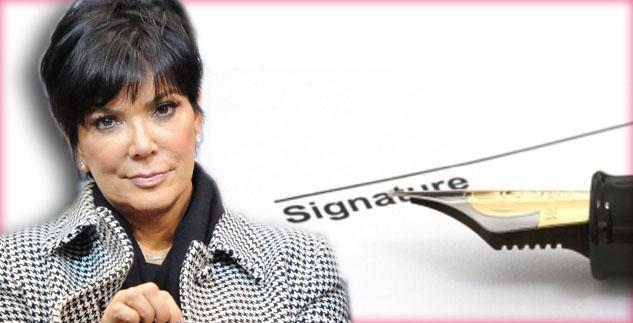 Kris and Bruce Jenner have already been living apart for more than a year, but yesterday's official announcement of their separation could mean big changes for Kris. RadarOnline.com has learned that after 22 years of life as Kris Jenner, she wants to go back to being a Kardashian!
"Kris has seriously been thinking about changing her last name back to Kardashian," an insider tells RadarOnline.com exclusively. "Kris always considered her ex-husband Robert Kardashian to be the love of her life, and their family empire is built on the Kardashian name. It would be so much simpler if Kris just changed her name back."
Article continues below advertisement
The mother of six tried to do just that back in 2011, when she contemplated a name change during an episode of Keeping Up with the Kardashians. At the time, Bruce was insulted and she finally decided to stick with his last name instead of the name of the man she divorced in 1991 amid rumors of her adultery. (Robert died in 2003.)
But now that she and Bruce have separated, as RadarOnline.com has reported, there's nothing holding Kris back. In addition, the source says, Bruce "could not care less at this point if Kris changes her last name back to Kardashian."
"The only time the two talk on the phone is about their teenage daughters Kendall and Kylie," the source explains. "Bruce is completely off the reservation, finally living his life the way he wants to."
As RadarOnline.com has reported, Bruce has been living out in Malibu for several months, while Kris lives in the family's Calabasas home.
"We are living separately and we are much happier this way," they said in a statement on Tuesday, after months of denying reports of a split.