Exclusive
'KILL Conrad Murray!': MJ Death Doc At Center Of Cyberspace Death Threats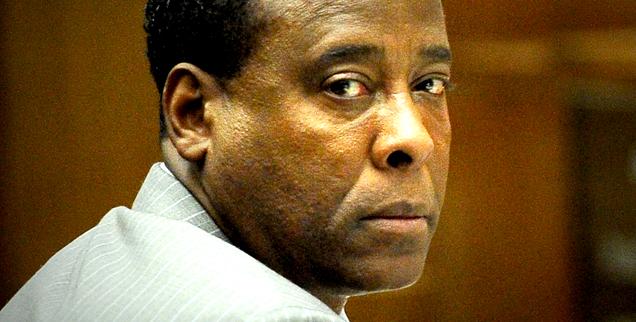 Conrad Murray was released from prison in Los Angeles at 12:01 am today. But he's not a free man. Michael Jackson fans have rallied online against the man who killed their idol, warning him that they plan to make his life a living hell, and with some even threatening to get revenge by killing him!
"He f***ing killed my idol!" user @kidrauhldk wrote on Twitter. "How the f*ck can they just release him. I'll f***ing find Conrad Murray, and I'll f***ing kill him."
Article continues below advertisement
Toni Sanchez, @Tsbcn, chimed in, "Can anyone kill f***ing Conrad Murray please? Thank you in advance!"
Still more MJ fans aired disturbing threats: