Conrad Murray To Be Released From Prison Two Years Early, Katherine Jackson Furious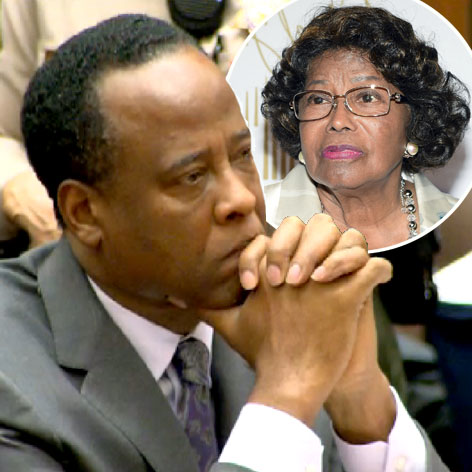 Conrad Murray is likely to be released from prison in October, after serving just two years of his four-year sentence for the involuntary manslaughter of Michael Jackson. And no one is more upset about it than Michael's mother, Katherine Jackson.
"For him to get out in two years is an insult. They the Jackson family still feel he should have been tried for murder," a source told the UK's Daily Mirror .
Article continues below advertisement
The former physician should "serve the time for the crime," the source added.
Michael's 83-year-old mom is particularly devastated.
"It is not right I will never be able to see my son again, while his mother can see him," the family matriarch, who is now suing concert promoter AEG Live for the wrongful death of her son, said.
Good behavior has earned Murray a day off for every day served. Assuming nothing changes in the next three months, he'll be released October 28.