On Eve Of His Release From Prison, Conrad Murray Applies To Have Medical License Reinstated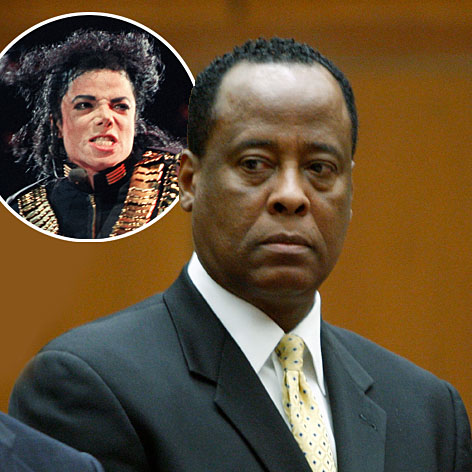 With his prison term just hours from ending, Conrad Murray has set his sights on being Dr. Conrad Murray once again.
On Friday, the man convicted of causing Michael Jackson's death in 2009, filed a civil petition in Travis County, Texas asking a civil court judge to stop the state medical board's revocation of his medical license pending his ongoing criminal appeal in California.
Murray had a clinic in Texas prior to his 2011 conviction and Texas was the first state to revoke his license, citing his felony conviction in California as the reason.
Article continues below advertisement
But Murray's Texas attorney is fighting that on the basis that the conviction isn't "final" until all appeals have been exhausted.
"Dr. Murray has an unquenchable desire to help people, and no matter where it is, he will return to his given profession of healing," Charles Peckham told The New York Daly News.
Not everybody feels he should ever get that right again.
As RadarOnline.com exclusively reported, the Los Angeles District Attorney's office is vowing to fight all efforts by Murray to get a medical license anywhere in the country.
Murray is scheduled to be released Monday morning.
What do you think? Should Murray be allowed to practice medicine again? Tell us in comments.