Revealed: The Reason Why Chris Brown Needed Rehab -- 'He's Still Holding Onto Anger From His Past,' Says Pal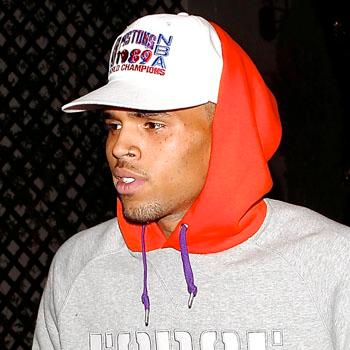 Chris Brown checked into rehab on Tuesday night to "gain focus and insight into his past behavior" and now RadarOnline.com can reveal that worried family and friends encouraged him too because he had not "cured the pain" of the past.
Following his latest brush with the law, the friends suggested he needed help.
"He's a good kid, but he needs therapy," one source revealed. "He had a tough childhood and is still holding onto that anger from his past."
Article continues below advertisement
At a young age, his parents had divorced. He later witnessed his mother become a victim of domestic violence, once telling MTV that his mother's abuse was "an influence in me about how to treat a woman."
"All these 'yes' people aren't looking out for Chris' best interests. He's going to keep landing in trouble if he doesn't let go of these bad influences."
As RadarOnline.com previously reported, Brown spent the night in jail on Sunday following an arrest for felony assault. The singer appeared in a Washington D.C. Superior Court on Monday where his charge was dropped to a misdemeanor.
The 24-year-old Grammy winner was arrested on Sunday at 4:30 a.m. after an altercation outside the W Hotel in which two men approached his tour bus and the rapper hurled a homophobic slur at one and then allegedly punched him in the face.
His bodyguard, Christopher Hollosy, was also arrested.
The alleged victim, Isaac Adams Parker, 20, of Beltsville, Maryland, told cops the singer said, "I'm not down with that gay sh*t," when he tried to jump into a photo that Brown was posing for with a female fan on the sidewalk.
Parker said that Brown then punched him in the face with his closed fist, according to the police report.
However, according to court papers, Brown claims he never punched the man in the face and he pled not guilty.
Brown was released without bail, but he is required to stay at least 100 yards from the victim.
Hollosy was also released and his charge dropped to a misdemeanor.
Brown is currently on probation for his 2009 beating of Rihanna so the nixing of a felony charge is good news for the singer.