Exclusive
'I Didn't Hire A Lawyer': Bruce Jenner Speaks Out... As Multi-Million-Dollar Divorce From Kris Looms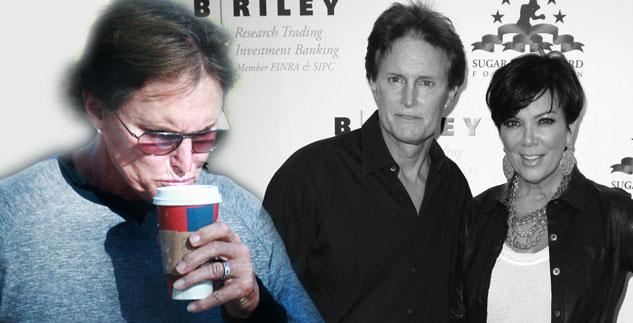 Bruce and Kris Jenner have been separated for a year, but the Keeping Up with the Kardashians couple is in no hurry to make things legal with a divorce. In fact, Bruce tells RadarOnline.com exclusively, he hasn't even hired a lawyer!
"No, no, I didn't hire a lawyer," Bruce said when contacted by RadarOnline.com days before announcing the split. And now that the separation is finally public, an insider says, that's not likely to change any time soon.
Article continues below advertisement
"Bruce hasn't contacted a divorce lawyer yet because there is no need to do so at this time," an insider explains. "They have been separated for a very long time. Bruce just wants to be left alone by Kris and all of the cameras."
Says the source, "He is very happy living out in Malibu without Kris."
RadarOnline.com was the first to report months ago that Bruce had moved out of the family home in Calabasas for a Malibu beach pad.
In July, sources close to the couple claimed that it was a trial separation, but Kris' refusal to go to marriage counseling at the time made it clear the marriage was on its last legs.
By September, RadarOnline.com reported, the marriage was "all but over," as Bruce continued to live in Malibu even as the summer came to an end. Then, Kris was spotted without her wedding ring.
The couple confirmed their separation at last on Tuesday, releasing a statement that claimed, "We are living separately and we are much happier this way."