Farrah Abraham Should 'Own The Fact' She Filmed Porno, Adult A-Lister Brooklyn Lee Says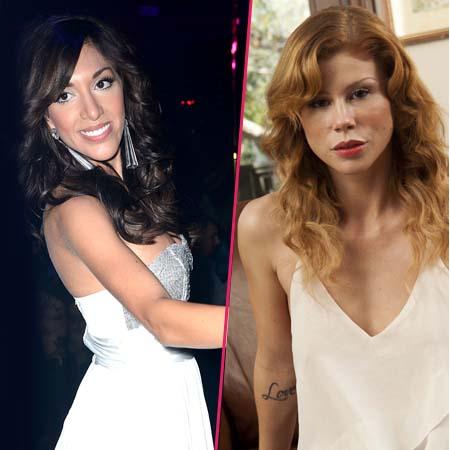 Farrah Abraham's vow to shake the adult industry to its' very foundation with a tell-all book fell on deaf ears to porn starlet Brooklyn Lee, who barely recognized the name when we asked her about the Teen Mom star's recent bold proclamation.
"Who is Farrah Abraham?" Lee told us exclusively via email. "Is that the butts*x teen chick? I think I saw her wasted in Vegas once."
Lee, who takes on in the role formerly played by late great Marilyn Chambers in Vivid Video's of the remake of the 1972 XXX film Behind the Green Door, shares a scene in the remake with the same porn stud who co-starred with Farrah in her sex tape, James Deen.
Article continues below advertisement
Lee told us she found it comical when Farrah tried to pawn off her taped tryst with Deen as a personal memoir of her youth that just happened to leak out publicly.
"The gimmick is played out," said Lee, who captured the AVN's coveted Best New Starlet award last year. "They should just own the fact that they're wh*res ... I certainly do."
"I'm all for 'celebs' and their sex tapes, but I find it idiotic when they pretend the footage was 'leaked.' Anyone appearing in an adult movie released by a major studio has definitely signed a 2257 model release, no exceptions."
While Farrah continues to keep busy with sex-related endeavors -- most recently, the purported tell-all, and a mold of her lady parts for a signature sex toy line -- Brooklyn says she's retiring, and considers the lead role in the Behind the Green Door remake to be going out on a high note.
"I've never seen anything in our industry to parallel the level of emotional investment and attention to detail each and every party involved put into this film," she said. "I truly believe this is the highlight of my porn career; it couldn't have ended on a better note."
Directed by industry mainstay Paul Thomas, Behind the Green Door is available on DVD and VividTV now.