Farrah Abraham On The Definition Of Feminism: 'Does That Mean You're A Lesbian Or Something?'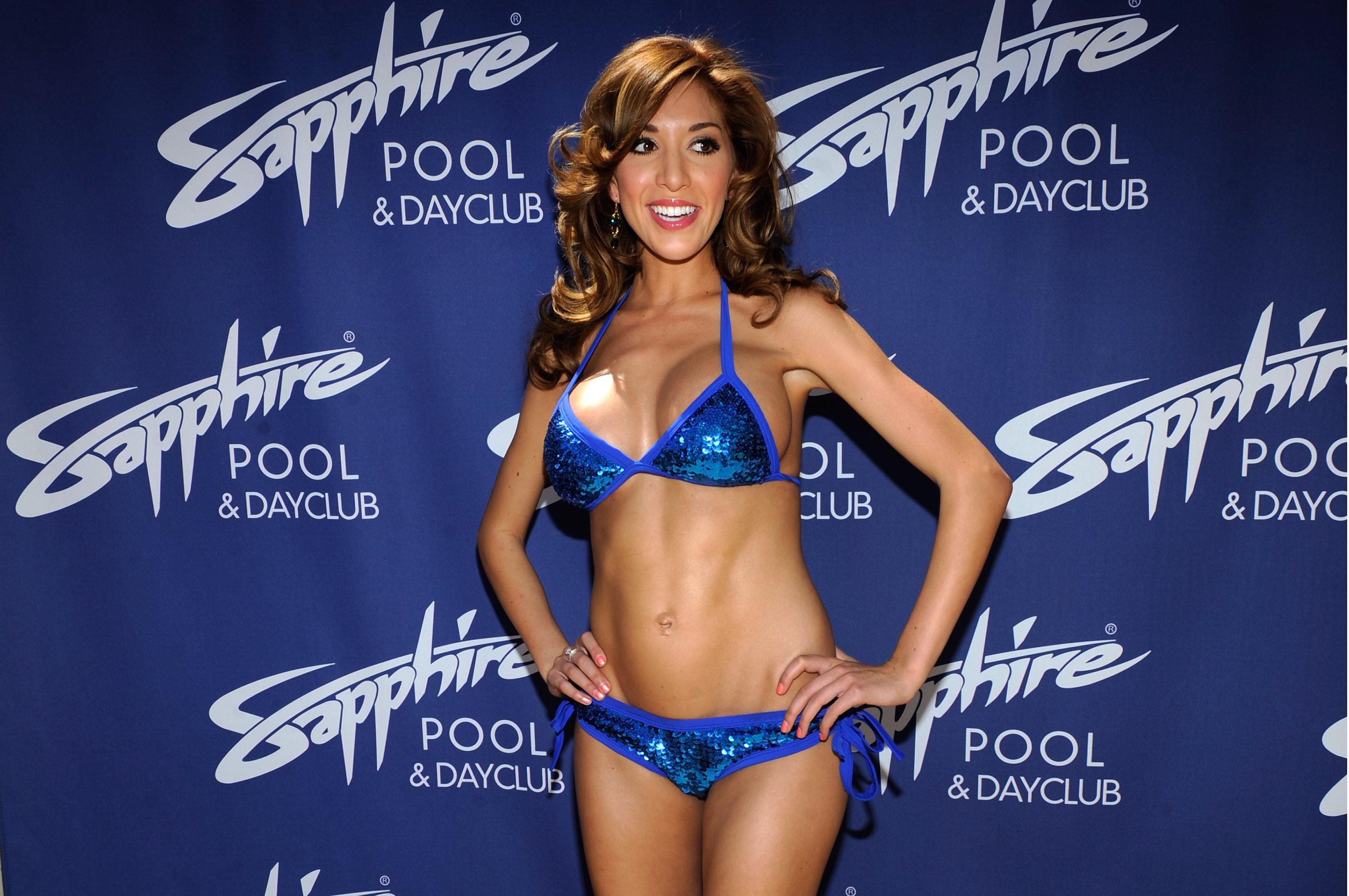 "There are lots of teen mothers on MTV who are very not intelligent," X-rated Teen Mom alum Farrah Abraham once said, insisting she was one of the few who "really educated myself."
But even though she insists that she's currently working toward a master's degree (or an MBA, depending on the day), there still seem to be a few remaining gaps in Farrah's knowledge! When asked recently if she was a feminist, she told a reporter with the Miami New Times, "What does that mean, you're a lesbian or something?"
Article continues below advertisement
Farrah and the reporter went back and forth for a few questions trying to get to the bottom of her confusion.
"Do you consider yourself a feminist?" the reporter, Allie Conti, initially asked.
Clueless Farrah answered, "I'm pretty feminine. I think so."
When Conti insisted, "Not feminine. Feminist," Farrah said, "What does that mean, that you're a lesbian or something?"
Offering up a little lesson for Farrah, Conti said, "It's a complicated concept, but I guess at its most basic, it means that women are equal to men."
Finally clued in, Farrah said, "Oh, I definitely feel that women are equal to men. No doubt about that. I mean, women should have equal rights to men, everyday."
The rest of the interview was just as much of a head scratcher, with Farrah revealing that she plans to open up "a gentleman's club … a children's clothing store and do songs books, everything that I feel like doing."
She also claimed that plans for her first restaurant are still in the works, only revealing that "right now it's just a very innovative concept that people are looking forward to seeing."
Article continues below advertisement
And perhaps most surprisingly, she continued to insist that porn star James Deen leaked a private sex tape the two of them made while dating, though he has vigorously denied that the two of them were ever anything but paid co-stars.
Determined to stick to her story, Farrah claimed: "A boyfriend of mine at the time, which was James Deen, is in the industry and makes videos all the time, and so I thought it was a comfortable situation to have my only sex video with him. Proved me wrong, obviously, because it was leaking out…"
"So it turned into a hurtful chain of events, so I involved my lawyer," Farrah claimed. "…So I made a business deal out of it. I'm smart."
This isn't Farrah's first interview that seems to challenge that assertion. Back in July, Farrah shocked listeners during a radio interview when she responded to a question about tragic Florida teen Trayvon Martin with "I feel like I've met her or something."