Exclusive
'Teen Mom' Farrah Abraham Responds To Radio Gaffe, Tells Teens Don't Be The Next Trayvon Martin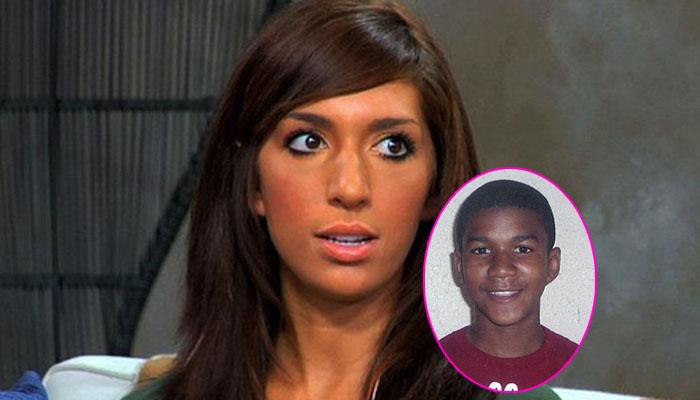 Farrah Abraham appeared to have no clue about the most talked about topic in America, Trayvon Martin, during a radio interview Thursday, but the X-rated Teen Mom tells RadarOnline.com she's NOT stupid...as many have suggested in wake of the gaffe.
The 22-year-old single mother insisted she was well aware of George Zimmerman's acquittal last Saturday night and the circumstances surrounding the fatal shooting of Martin, 17, in 2012.
Article continues below advertisement
But Abraham, the ex-MTV reality star, said she simply couldn't understand what the DJs on "Matty P's Radio Happy Hour" were saying when she told them "I feel like I've met her or something" after being asked what she thought about the Trayvon verdict. Now, Farrah tells Radar: "Trayvon is not the only young adult killed for the reasons he was killed."
And she's offering advise to others about walking around "dangerous areas and people."
MORE ON:
Celebrity Justice
"I do not wish to be part of this topic," the adult actress added, "I just would hope other young adults keep away from vandalism and dangerous areas and people. I wish Trayvon's family all the best as they deal with their loss."