Exclusive
Charlie Sheen's Ex Brooke Mueller Out Of Rehab, Preparing To Reunite With Twins… During Supervised Visits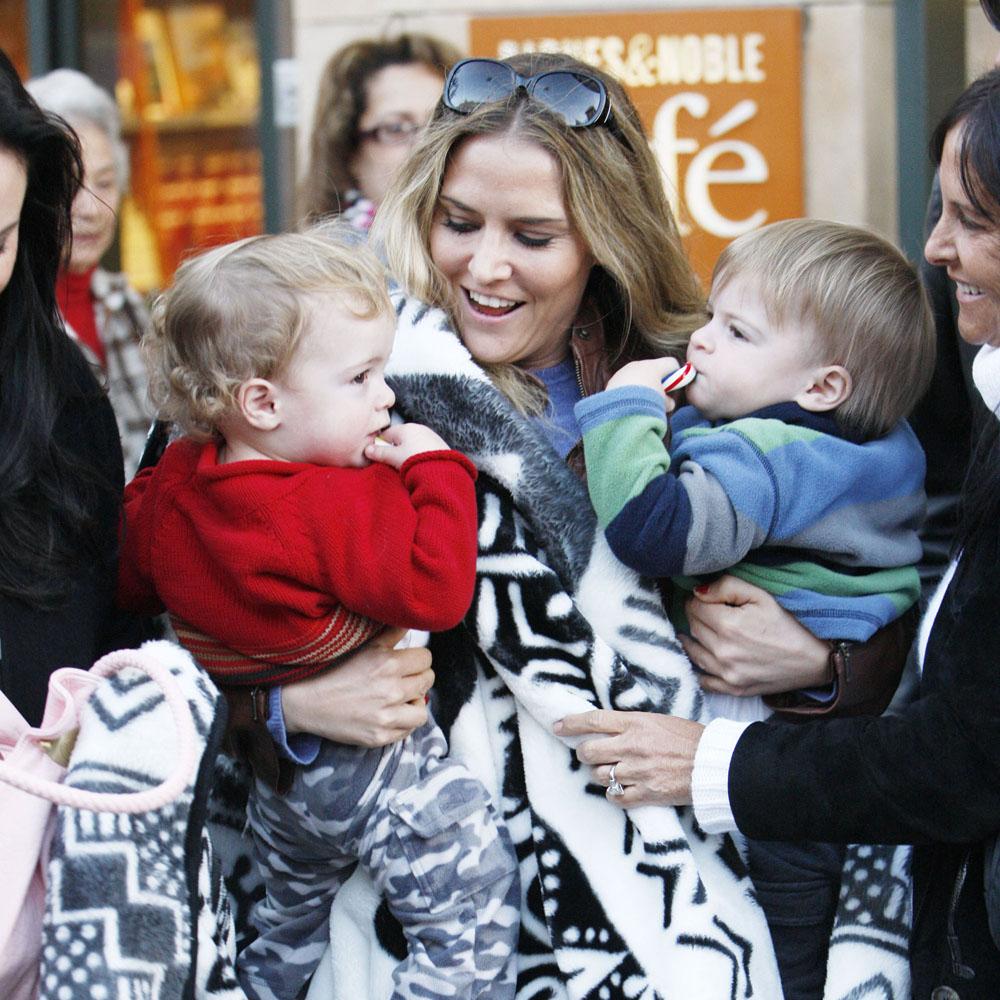 The ex-wife of Charlie Sheen has been released from an outpatient California rehab facility, RadarOnline.com has confirmed.
Brooke Mueller, who had sought treatment more than 20 times for various substance abuses, is preparing to be reunited with her twins sons, Bob and Max, four, from her first marriage to the Anger Management star.
She'll now have monitored visitation three days per week with the children beginning as soon as next week, a source said.
Article continues below advertisement
"Social workers from the Los Angeles County of Department of Children and Family Services recommended that Brooke be allowed to have increased visitation," an insider with knowledge of the situation told Radar.
"She will have visits with Bob and Max twice during the week and once on weekends. Brooke had wanted overnight visits and pushed hard for no supervision from a monitor, but that request was denied, at this time. The agency didn't feel she was ready to have the boys on her own, just yet."
Article continues below advertisement
The video shows a haggard looking Mueller clutching a glass pipe and igniting the crack, a freebase form of cocaine.
"Where is the crystal? I am giving you $1500," Mueller was heard on the tape telling her drug dealer, before repeating those words for a second time.
It was purportedly shot before she lost custody of the children.
So what's next for the drug troubled mom-of-two?
"Brooke will appear in front of the judge to discuss her progress in her recovery and the next steps as far as custody of the boys will proceed," the source said.
"It's looking like if Brooke stays on track, she could get the boys back by Christmas."
As we also reported, the wife of the ex-Two and a Half Men star had her monthly child support of $55,000 cut -- in half -- after the overdose.
"If the judge in child dependency court gives the boys back to Brooke, Charlie will immediately begin paying her the full amount each month," a source said.
Added the insider: "This is just more chaos in the twins young lives. Just when Bob and Max have become adjusted to a normal routine and schedule, it gets changed again. These boys have visited their mother in more rehabs than is normal."
Said the source, "The true victims of Brooke's chronic drug abuse is her children."