Brooke Mueller Has Overdosed Six Times In The Last Two Years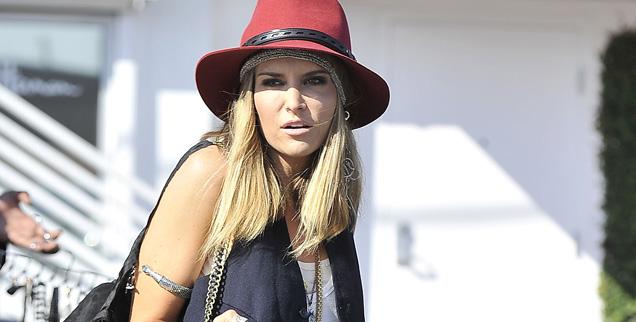 Brooke Mueller has overdosed on drugs — including Adderall — an astonishing six times in the past two years, all of which required hospitalizations, RadarOnline.com has exclusively learned.
Charlie Sheen's ex-wife and mother to his twin sons has a drug addiction that is far more serious than anyone realized and it's a stunning development following on the heels ofher recent drug overdose on crystal meth, which resulted in her being placed on an involuntary psychiatric hold at the UCLA Medical Center and subsequently losing custody of the twins, Bob and Max, to Sheen's other ex-wife Denise Richards.
Article continues below advertisement
Mueller is currently enrolled in rehab for the 20th time at the Betty Ford Center.
The revelations of her overdoses have been revealed in front of the judge in child dependency court handling the custody case of her children.
Sources tell Radar, "It's amazing Brooke is still alive. She had a horrible Adderall overdose late last year, when she gave the boys to Denise. She had to be hospitalized, and it had definitely taken a toll on her body.
"The only thing that has saved her when the overdoses occur, is that someone has always been with her, and able to call 911. Brooke doesn't seem to grasp that her drug addiction and overdoses are going to kill her unless she is able to stay sober. She doesn't get how lucky she is to still be alive."
Earlier this week child protective services interviewed Mueller's current and former nannies who were responsible for caring for the twins.
Article continues below advertisement
The social workers from the Department of Child and Family Services (DCFS) are building a case against the troubled Palm Beach socialite in advance of a crucial child dependency hearing on June 4.
The interviews with multiple caretakers were an attempt to "ascertain how much interaction Brooke had with the twins on a daily basis and how involved she was in their daily lives," an insider previously told Radar.
Meanwhile, Mueller is "furious that Denise still has temporary custody of the boys. She is insanely jealous of the relationship Denise has with the twins. Once again, Brooke just doesn't take responsibility for her actions," the source revealed.