Exclusive
Brooke Mueller's Nannies Grilled By Social Workers In Custody Battle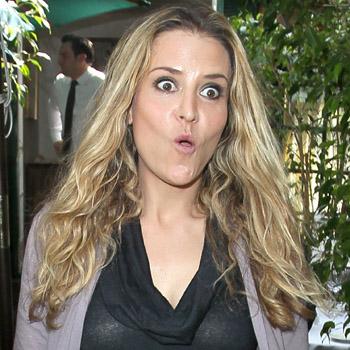 Child protective services have interviewed Brooke Mueller's current and former nannies who were responsible for caring for her twins with Charlie Sheen, sources tell RadarOnline.com.
The social workers from the Department of Child and Family Services (DCFS) are building a case against the troubled Palm Beach socialite in advance of a crucial child dependency hearing on June 4.
The interviews with multiple caretakers were an attempt to "ascertain how much interaction Brooke had with the twins on a daily basis and how involved she was in their daily lives," one insider said.
Article continues below advertisement
Added the source: "There has been a revolving door of nannies for the boys over the years, with many quitting because of Brooke's behavior.
"She has been known to disappear for days at a time, leaving the boys with their nannies. These interviews could be a determining factor in what DCFS formally recommends to the court as to who should have custody of the twins."
And that is unlikely to be good for Mueller, who last week checked into 30-days of in-patient treatment at the Betty Ford Center in Rancho Mirage, Calif.
Article continues below advertisement
"Brooke is going to have to jump through hoops to get Bob and Max back and it almost certainly won't be happening in the next three months," the source added.
"The sad thing is that Brooke just doesn't grasp how serious this is.
"Charlie, Denise or Brooke don't decide where these boys go. It's up to the court. As much as she would like, Brooke can't have her lawyer broker a deal because the case is before a child dependency court.