Exclusive
Revealed: Secret Reason Brooke Mueller Went To Court To Regain Custody Of Charlie Sheen's Twins -- Doesn't Want To Lose $55K-A-Month Child Support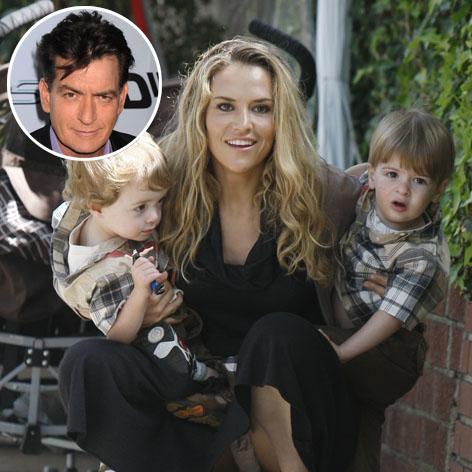 Brooke Mueller is "terrified" that she will lose her only source of income -- $55,000-a-month from Charlie Sheen -- after a Los Angeles court stripped her of custody of their twins boys, RadarOnline.com has learned.
"One of the reasons she had her lawyer go to court on Friday to ask the judge to strip Denise Richards of temporary guardianship of Bob and Max -- and have them placed with her brother -- is because she is afraid that Charlie is going to cut off child support," a source close to the situation revealed.
Article continues below advertisement
"Brooke hasn't worked in years and is unable to keep a job because of her addiction to drugs."
The source added, "Charlie hasn't given any indication that he is planning to do so -- yet."
Prior to losing custody of Bob and Max, both 4, the 35-year-old Palm Beach socialite was their primary custodial parent.
She also won't have her mother and stepfather to fall back on financially, as RadarOnline.com has learned she isn't speaking to them now that she's in the Betty Ford Center -- her 20th trip to rehab.
"Brooke doesn't have any money saved and lives month-to-month on the child support," the source added.
She has a "very lavish lifestyle and she got no spousal support from Charlie when their divorce was made final."
Brooke did however receive a $757,000 lump sum payout and $1 million from the sale of the home she and the Anger Management star once shared.
Sheen, the source added, has no interest in kicking Brooke while she's down but he will make sure his boys are taken care of and safe.
Said the insider: "Charlie will reassess the child support issue with Brooke in the next few months and see where things stand. He wants her to get the help she needs."