Exclusive
Brooke Mueller Loses Bid To Strip Denise Richards Of Custody Of Twins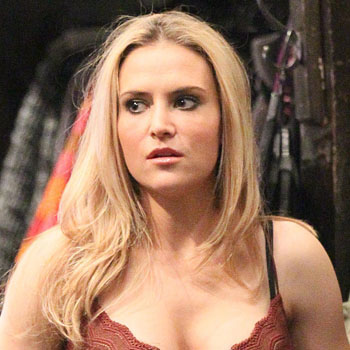 Brooke Mueller's lawyer's request to have her twin sons with ex-hubby, Charlie Sheen, removed from Denise Richards home, and placed with her brother, was denied in dependency court this afternoon, RadarOnline.com is exclusively reporting.
"There was no second guessing from the judge, Brooke's request was shot down. The twins will be staying with Denise Richards for the foreseeable future. Bob and Max won't be going out to Palm Springs to see her at Betty Ford on Mother's Day, nor will her brother get temporary custody of them. Bob and Max are flourishing under the care of Denise, and the judge saw no reason to change that," a source close to the situation told RadarOnline.com exclusively. Mueller's request for supervised visitation was also shot down as the judge cited the fact she was in rehab at Betty Ford, and that wasn't a suitable environment for the twins to be in.
Article continues below advertisement
As RadarOnline.com first revealed, Mueller and Sheen's twins were taken away from her because of fears their mother's drug use could endanger them. Denise Richards was given temporary custody of the boys, with Sheen's blessing.
It followed her being placed on an involuntary psychiatric hold at the UCLA Medical Center under the Californian Welfare Institutions Code ? the same evaluation that Britney Spears went under in 2008 ? that allows for a qualified peace officer or clinician to involuntarily confine someone because it's deemed they have a mental disorder that makes them a danger to themselves and/or others.
This week, the Palm Beach socialite checked into Betty Ford for a 30-day stint in treatment - marking the 20th time she's entered a facility to seek help for substance abuse.
Mueller "needs to focus on getting sober and take responsibility for her actions," one source said.