Exclusive
Charlie Sheen's Child Support Payments To Brooke Mueller Slashed In Half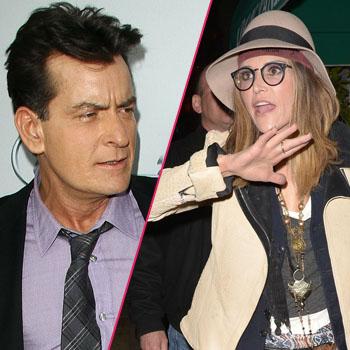 Charlie Sheen's monthly child support of $55,000 to ex-wife and baby mama Brooke Mueller has been cut in half, while their twin sons remain in the care of Denise Richards, RadarOnline.com is exclusively reporting.
"A deal was made out of court between Charlie and Brooke's lawyers, which involved a mediator. The new child support payment is $25,000 a month, since the twins, Bob and Max, aren't living with Brooke. If the judge in child dependency court gives the boys back to Brooke, Charlie will immediately begin paying her the full $55,000 a month," a source told RadarOnline.com.
Article continues below advertisement
"Needless to say, Brooke isn't happy that the child support payment was slashed, but knew if it went to court, she would likely receive no money. She is desperate to get the boys back as quickly as possible so she can resume getting her hefty child support checks."
Even though she won't be winning accolades as mother of the year anytime soon, the rehabbing socialite has impressed child protective services officials with her commitment to a newfound sobriety — so much so — she's on track to regain custody of her tots.
RadarOnline.com broke the story that the twins were taken from the Palm Beach socialite in May when she placed on an involuntary psychiatric hold after overdosing on drugs.
In a seemingly unorthodox move, a Los Angeles judge granted Sheen's second wife, Wild Things actress, Richards, temporary guardianship of the children with the blessing of the Anger Management star.
Even though Sheen "could have gone to the family court and asked the judge to rule that he shouldn't have to pay Brooke a dime because the boys aren't living with her," the source added.
"However, Charlie didn't want to kick Brooke when she was down. He is a generous guy, probably to a fault. Brooke is the mother to his children, and he really hopes she turns it around, this time for good."