Porn Reprieve: Third HIV Positive Actor Didn't Contract Virus While Performing In XXX Film, Industry Watchdog Claims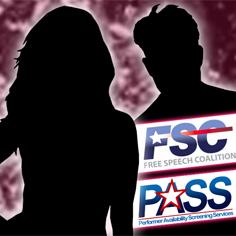 Article continues below advertisement
"The third performer to test positive for HIV does not appear to have contracted the virus while performing in adult film. Three doctors from the PASS medical advisory board announced to FSC that all performers who worked with Performer 3 have tested negative," PASS and the FSC said in a joint statement.
"As with Cameron Bay and Rod Daily, all evidence points to private exposure to virus, which was identified before entering the performer pool by existing protocols."
Although PASS and FSC claim the spread of HIV among adult entertainment actors resulted from making porn, they will continue to investigate before talk of lifting the moratorium.
"Despite the fact that none of the three recent cases resulted from on-set exposure, the doctors have elected to conduct additional investigative work prior to lifting the moratorium," the statement said.
"While the third performer's positive test is not linked to Mr. Daily or Ms. Bay in the workplace, we're investigating to see if there was possible personal contact and if other people who perform in the industry were exposed privately."
Article continues below advertisement
Physicians are working to clear all performers and make sure no other actors were infected.
"While we realize companies are struggling under the moratorium, our first priority must be establishing the safety of the workplace for our performers. This work will take at least until the end of the week and more likely into the first part of next week to complete," the statement read.
"Once the physicians involved have established that no other performers were exposed, and that there is no risk of additional exposure, they will meet again and discuss the conditions and dates for lifting the moratorium."
As RadarOnline.com exclusively reported earlier this week, there are several porn production companies that have secretly continued to film, despite the industry's moratorium.
"It's stupid, selfish and dangerous," an industry insider told RadarOnline.com.
"The industry is against using condoms because it would affect tape sales, but it'd be like allowing people to race cars without helmets on!"
While the FSC and PASS has yet to acknowledge a fourth infected performer, a male actor, he confirmed his diagnosis to the AIDS Healthcare Foundation, the largest nonprofit global HIV/AIDS organization in the world which is presently fighting for a statewide condom rule in California.
"I can confirm," the organization's president Michael Weinstein told RadarOnline.com. "However, he has asked that all other information be kept strictly confidential at this time."
"In the meantime, as an industry, we should give what support we can to Ms. Bay, Mr. Daily and the third affected performer," PASS and FSC concluded in their statement.
"No matter how it was contracted, they are members of our community and deserve our compassion, and respect for coming forward and helping to identify anyone who might have been exposed."