Exclusive
Third Positive HIV Test In Porn Industry Sparks Talk Of An 'Outbreak' -- Dozens Quarantined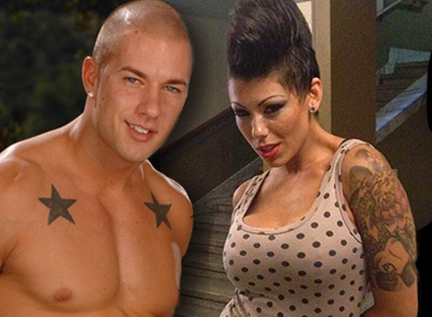 Article continues below advertisement
"Drumroll please!! I'm 32 years old and I'm HIV positive. Acute HIV, which means I recently was infected. For that I am blessed," Daily tweeted.
"I'm blessed for the fact that I caught it so early that I can blast that sh*t with meds."
The identity of the third infected porn star remains unknown right now, but an industry insider exclusively tells RadarOnline.com, "A dozen female performers have been quarantined as a result of exposure."
The insider also claims the unnamed actor worked for major studios and the positive HIV test was reported by a PASS-affiliated Performer Availability Screening Services doctor.
PASS is a United States organization that maintains a database of test results for porn actors, intended to help reduce and prevent the spread of sexually transmitted diseases, including HIV/AIDS.
A moratorium was initially enacted to stop shooting when news of a performer with HIV broke, but the Free Speech Coalition lifted it.
Article continues below advertisement
"It's deplorable that the people running the FSC and the production companies would let performers still work in light of this crisis," a second industry expert tells RadarOnline.com.
"The owners and lobby groups are all self-serving, and have money to lose if the actors are forced to use condoms.
"But the performers have more to lose…including their sexual health and lives."
When RadarOnline.com reached out to the FSC, they responded, "Very little known at the moment, but we expect to have more information shortly."
Industry performers are outraged and understandably scared, as production continues to roll.
"People are still shooting in Los Angeles county as well as Vegas and in Florida," the insider revealed.
polldaddy poll=7377799