Anthony Weiner's Sexting Mistress May Have Been Exposed To HIV While Shooting Porn Flick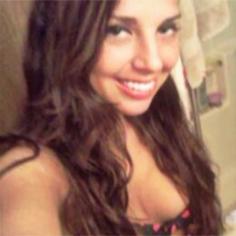 UPDATE: Anthony Weiner's former sexting buddy Sydney Leathers has released a statement to RadarOnline.com in the wake of reports she was exposed to the HIV virus while filming her sex tape, Weiner and Me. Sydney said she was not contacted by authorities in the adult industry to re-test in the wake of another performer's recent HIV-positive test; and that she has tested HIV negative three times since shooting the Vivid film Aug. 10.
Article continues below advertisement
"I do not have HIV and have not been exposed to HIV regardless of the reports out there saying otherwise," Leathers said. "I was not contacted by the Free Speech Coalition to re test, I reached out to them to see if I should re test and was told I did not need to. I took all the necessary precautions before and after my scene for Vivid and acted responsibly and therefore was able to protect myself from exposure to anything. As an added precaution I retested 2 days after my shoot and again yesterday and all tests were negative."
***
Anthony Weiner's latest sexting mistress just shot a porn flick to keep her 15 minutes of fame going, but it's been revealed that the man who starred in the adult film with her just shot a scene with Cameron Bay, who admitted to having HIV — meaning Sydney Leathers may have been exposed to the deadly virus.
Sydney, 23, shot her porn debut called Weiner and Me with adult star Xander Corvus, who co-starred in an unprotected sex scene with Cameron last month.
Article continues below advertisement
On Wednesday, Cutting Edge Testing lab told Cameron that a blood sample taken came back positive for HIV.
However, both Xander and Sydney told Gawker that they were both tested prior to making the Vivid porn tape and both were found to be "healthy."
But according to the Center for Disease Control and Prevention, negative test results within the first three months of exposure to HIV could be false.
It went public in July that Sydney and Anthony had been carrying on a relationship that consisted of phone sex up to seven times a day!
Sydney brought the mayoral candidate's "Carlos Danger" alter ego — as well as images of the politician's private parts — to light in July, and Anthony then confessed to sharing steamy online messages with at least three women after he resigned from Congress in disgrace.