Exclusive
Shocker! FOURTH Porn Actor Confirms Positive Test For HIV… As Fears Of An Epidemic Grow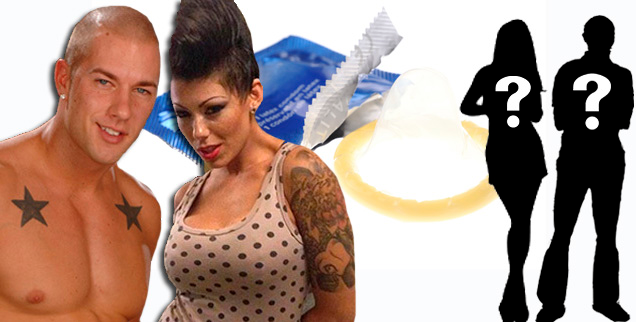 Another porn star has revealed he has tested positive for HIV, the fourth such case reported in less than three weeks, RadarOnline.com has exclusively learned.
The male actor confirmed his diagnosis to the AIDS Healthcare Foundation, the largest nonprofit global HIV/AIDS organization in the world which is presently fighting for a statewide condom rule in California.
"I can confirm," the organization's president Michael Weinstein told Radar. "However, he has asked that all other information be kept strictly confidential at this time."
Article continues below advertisement
When pressed on the circumstances of the latest infection, Weinstein refused to elaborate further: "I have nothing else to say about the performer."
The organization would not release details on the porn performer, including any adult film company that employed him.
It's the latest blow to the multibillion dollar adult industry, which could be shut down indefinitely in the wake of the health crisis.
Last month, an actress who goes by the screen name Cameron Bay tested positive for HIV, prompting a weeklong voluntary halt on shooting.
On Tuesday a second performer, Rod Daily, who performs primarily in gay porn but is romantically linked to Bay, announced that he had also tested positive.
Then, on Friday, a third actor -- whose name was not been released -- also reported a positive read, as first revealed by Radar.
After Bay tested positive, production was shut down for about a week but the moratorium was lifted after the industry's medical advisory council cleared all the performers who had worked with her.
Article continues below advertisement
Weinstein, whose AIDS Healthcare Foundation led the successful 2012 campaign to require condoms in porn productions in Los Angeles County, said it was too soon to use the word epidemic in the wake of the fourth test.
"It is however, an outrage and a slow motion crash that led to multiple infections based on the negligence of pornographers and Los Angeles County," he said.
"All of these infections would have been prevented with the use of condoms.
"There is too much parsing over 'cross-over', 'on-set/off-set', 'window periods', etc. Sooner of later driving without a seatbelt or having unprotected sex is likely to lead to injury -- those are the facts."