Exclusive
Porn Industry Continues To Film, Despite 4 HIV Positive Actors And Moratorium To Cease Production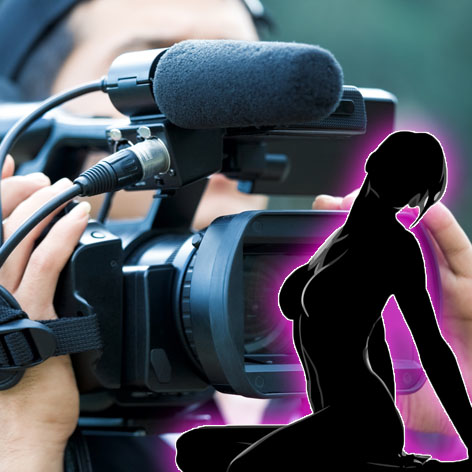 Article continues below advertisement
RadarOnline.com was first to report that two other actors in the porn industry — who remain unnamed — have since tested positive for HIV, bringing the total to four.
Initially when Bay tested HIV-positive, a moratorium was enacted it but lifted after her partners tested negative, but in light of more HIV-positive porn actors the moratorium has been re-instated indefinitely by the Free Speech Coalition (FSC).
"Because of these precautionary steps, the performer who has now tested positive for HIV, had not performed since BEFORE the first moratorium and was prevented from performing due to the required retest," Dr. Sean Darcy of the FSC said in a statement after the third performer tested positive.
"Therefore, no performers were exposed to a new risk of on-set transmission as a result of this latest case, or Ms. Bay's infection."
However, industry insiders tell RadarOnline.com that some porn companies are still filming.
"For a fact, there are still porn movies being made and adult entertainers making porn flicks when they shouldn't be," the source said.
"It's stupid, selfish and dangerous. The industry is against using condoms because it would affect tape sales, but it'd be like allowing people to race cars without helmets on!"
Article continues below advertisement
The porn insider also reveals to RadarOnline.com that porn films are being made in states like Nevada and Florida — which is illegal.
According to the industry's Freeman Act, derived from California v. Harold Freeman, hiring actors that would be engaged in sexually explicit performances was distinctly varied from hiring "for the purpose of prostitution" and producing pornography has since been legal in California. New Hampshire is the only other state to have upheld the distinction between pornography production and prostitution.
Article continues below advertisement
Weinstein, whose AIDS Healthcare Foundation led the successful 2012 campaign to require condoms in porn productions in Los Angeles County, said it was too soon to use the word epidemic in the wake of the fourth test.
"It is however, an outrage and a slow motion crash that led to multiple infections based on the negligence of pornographers and Los Angeles County," he said.
"All of these infections would have been prevented with the use of condoms."
"There's too much to be lost by the big companies like Vivid Entertainment if this moratorium lasts or if wearing condoms becomes required," the porn source told RadarOnline.com.
"But there's so much more to be lost by these actors, like their lives. It takes three months for HIV to show up positive in testing, so who knows how many more there are in the business that may have been infected."