Sinead O'Connor Shows Off Bizarre New Tattoos…On Her Face!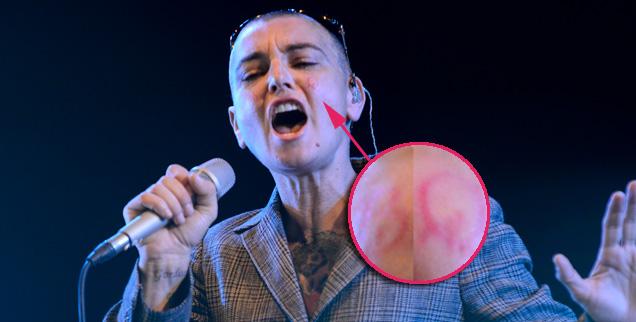 Sinead O'Connor is making headlines again after a brief break from touring due to mental illness, and has resurfaced with two new tattoos on her face.
The 46-year-old Irish singer appeared at the Bestival music festival on Britain's Isle of Wight with the initials B and Q tattooed on her face in pink ink.
O'Connor then addressed the tattoos Wednesday on her blog writing, "Brendan Quinlan.. 'It's what it is' … Un ange passe ; ) There's a bottle of Agent Provocateur in someone's room that belongs to me."
Article continues below advertisement
What do you think of O'Connor's newest ink, and who do you think Brendan Quinlan is? Sound off below…