Man Accused Of Swapping Address Numbers On Home -- Leading Demolition Crew To Level It!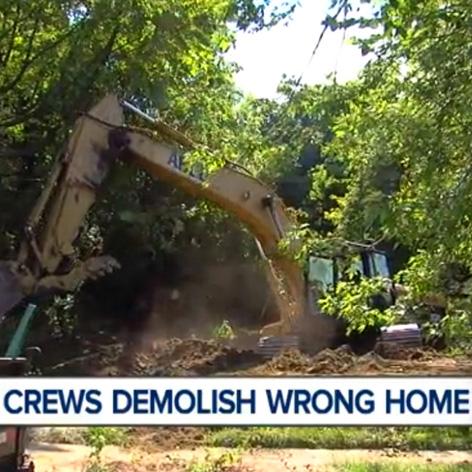 A Pontiac, Mich. man is accused of pulling off a gutsy gambit to keep a demolition crew from their scheduled job to tear down his home: He switched address numbers with his doomed home and the one next door, and sure enough, the wrecking ball found its' way into the neighbors abode instead, this past Thursday.
The owner of the destroyed home, only identified as "Mike" by WXYZ, said he intended to rent out the house, and is pondering possible legal action against the city for the miscue.
Article continues below advertisement
The neighbors, however, are hardly seeing red about the mistake, as they said the property that was mistakenly torn down was a dilapidated spot considered an eyesore by the rest of the community.
"When I heard they tore down the house on accident I wanted to give them a twelve pack of beer," neighbor Fred Sargent told the station. "I was that happy. If anybody was going to rent that out, it had to be a crackhead."
The man's plan was ultimately foiled, all the same, as the crews took the wrecking ball to his home later that evening.