Police Swarm Miley Cyrus' Home After Kidnapping Prank Call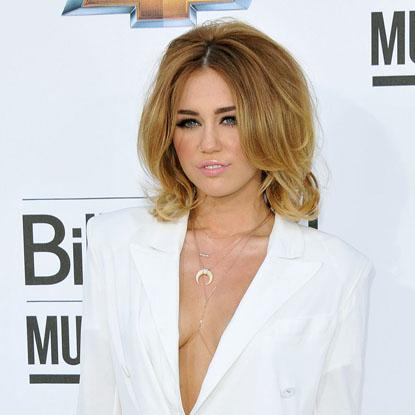 Los Angeles Police swarmed Miley Cyrus' home in North Hollywood Wednesday evening with guns drawn, after receiving reports shots were fired there, only to find out they were summoned by a prankster who they said abused the 911 system.
Sgt. Jim Parker told Good Morning America Thursday authorities were dispatched to the scene thinking there was a "kidnapping in progress."
The 19-year-old Hannah Montana starlet was not home at the time, according to reports, as she's in Philadelphia alongside her fiance Liam Hemsworth, who's currently filming Paranoia there.
Article continues below advertisement
Officials said the hoax was an instance of "Swatting," a rib where someone tries to use the emergency system to falsely summon as many authorities (i.e., a S.W.A.T. team) as they can to a house. (Urban Dictionary defines Swatting as, "A goal achieved by hacking where the hacker tricks 911 systems into deploying SWAT to an unsuspecting victim's home under false pretenses.")
RELATED STORIES: