Exclusive
Lindsay Lohan 'Embarrassed' By Mom Dina's DWI Arrest: She's Like A Child And Needs To Be Supervised!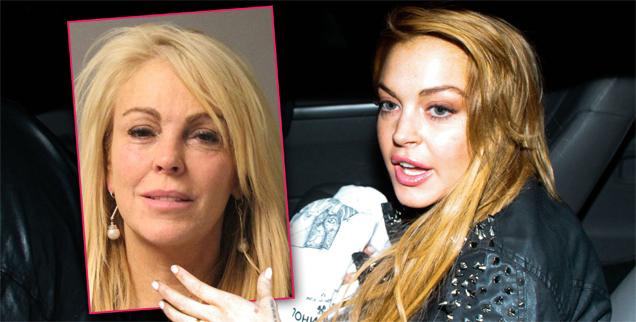 Article continues below advertisement
"Lindsay's really pissed about her mother. She even said her mother 'is a f**kin child and she needs to be supervised,'" a source close to the starlet told RadarOnline.com.
"She looked like she wanted to cry. She said, 'And you wonder why I can't take advice from these people,' referring to her mom and dad."
Lindsay's father, Michael, also has rap sheet that runs at least five mug shots deep.
"Lindsay said its pretty pathetic when your mom contacts you with an apology for doing the exact same things you've done and claims she's so sorry blah blah blah," the source continued.
"Basically Lindsay thinks her mom is a complete hypocrite.
As RadarOnline.com exclusively reported, Lindsay wasn't exactly surprised by Dina's arrest and is beginning to realize what a bad influence she is on her sobriety.
"Since being released from rehab, Lindsay has had limited contact with her mother because Dina can be a bad influence on her daughter's sobriety," the source said.
"Dina will say she is the last person that has a problem with booze, but she does. Lindsay loves her mom, but she is putting herself first, and her recovery, which is a very good thing."
Lindsay, 27, and her siblings have even begged Dina to enter rehab in an effort to battle her addiction.
Prior to Dina's arrest, a source told RadarOnline.com, "Lindsay has been worried sick about Dina lately. She knows Dina has been out drinking and she sees how much her own treatment helped her and so she has been begging her mother to go and get help."