Exclusive
Lindsay Lohan 'Not Surprised' By Mom Dina's DUI Arrest, Thinks She Is A Bad Influence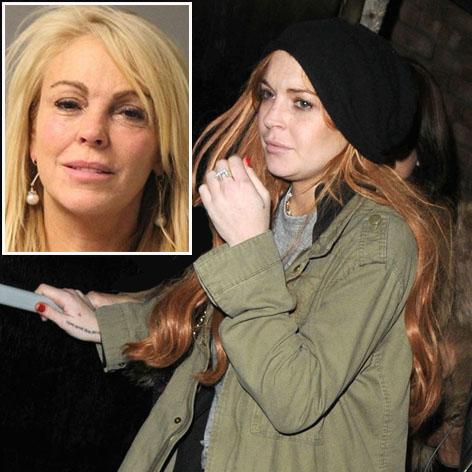 One person that wasn't shocked when Dina Lohan was arrested for drunk driving was her own legally challenged daughter, Lindsay, RadarOnline.com has exclusively learned.
"Lindsay wasn't surprised that her mom got popped for a DUI," a source close to the 27-year-old actress said.
"It was only a matter of time, according to Lindsay."
As RadarOnline.com previously reported, the Long Island mom, 50, was traveling at "a speed of 77 mph in a 55 mph zone," in her white BMW before officers apprehended her. Her blood alcohol level was .20 the authorities said.
Article continues below advertisement
"Dina will say she is the last person that has a problem with booze, but she does. Lindsay loves her mom, but she is putting herself first, and her recovery, which is a very good thing."