Tangled Love Life: Demi Moore Reportedly Dating Father Of Ex-Flame Harry Morton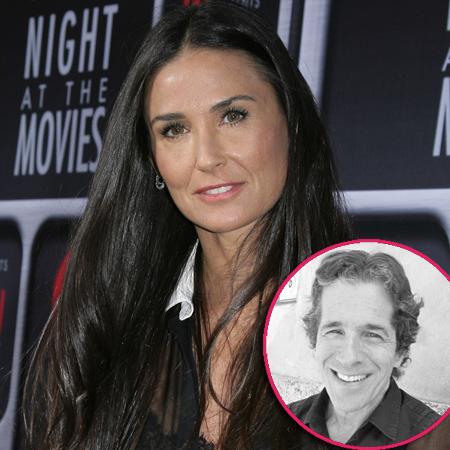 Demi Moore's now dating billionaire Peter Morton -- the father of her one-time beau, restaurateur Harry Morton -- and RadarOnline.com has all the details for you.
The 50-year-old Indecent Proposal star and 66-year-old owner of the Hard Rock Cafe, an insider told British magazine Grazia, "have been seeing each other up to three times a week."
Since her split with Ashton Kutcher, Demi's been romantically linked to a host of young studs, including Harry, 31, and Australian diver Will Hanigan, 30, among others.
Article continues below advertisement
"Demi says that thanks to Peter, her toy boy fascination could be over … at 66, she never thought he'd be her type, but she really likes him," the insider said.
Complicating the odd Hollywood hook-up is that it was Harry who brought the pair together.
"It's a bit strange," the source said, "but ultimately Harry is happy if they are."
Easing things despite the unlikely path to saying is that Demi's three daughters Rumer (who herself once dated Harry) 25; Scout 22 and Tallulah, 19, are supportive of the budding relationship, which comes on the heels of Harry's break-up with longtime love, model Linda Evangelista, in June.
"The girls are glad Demi is dating someone older than herself for once," the source said. "They met Peter at a recent party at his beverly Hills home and they think he's charming."