Daryl Hannah Opens Up About Having Autism: 'I Was Terrified' In Early Hollywood Career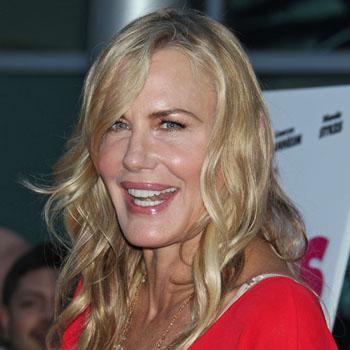 Daryl Hannah was a solid A-list movie star, even dating John F. Kennedy Jr., but she opened up and revealed that she was diagnosed with Autism as a child and struggled with her life for years.
"I've never been comfortable being the center of attention," the Splash star said.
"It's always freaked me out."
Growing up in Chicago, Hannah said she suffered from "debilitating shyness," as a result of the disorder.
Article continues below advertisement
She said that she would rock incessantly, and still does, but has managed her autism better.
"I'm a grown up now," she told People magazine, "I've learned a couple of things that really would've made my life easier if I'd known them 20 years ago."
Despite her success in Hollywood as a teenager, Hannah said that she hid her autism from movie producers and refused to do promotional interviews or talk show appearances, "not because I was above it, but because I was terrified."
She said that she felt the pressure of being in the industry, recalling "I wasted so much time scared, self-conscious and insecure."
The 52-year-old says her movie roles have dwindled, admitting: "I'm definitely not being offered the greatest roles in the world," and she is adamant that she's never had plastic surgery.
However, with her activism and a boyfriend of over three years, Hannah says she is content.
"Life is too short to stress the small things anymore."