'Teen Mom' Amber Portwood Getting Out Of Jail In November, After Only 1 Year!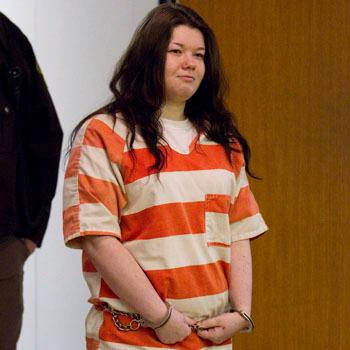 After being sentenced to a five-year jail term, former Teen Mom star Amber Portwood will be released in November, after having served only one year in prison, RadarOnline.com is reporting.
The 23-year-old mother of one has been working very hard to get an early release, as Radar exclusively reported in July, and it has paid off because Portwood is set for release on Nov. 6, 2013.
Portwood's brother, Shawn, confirmed the release with the Indiana Department of Corrections and tweeted about the good news on Tuesday.
Article continues below advertisement
"I'm so excited and I'm really working hard studying so I can score high on the GED test," Portwood told Radar this summer.
"I'm working my ass off to get out of here!"
Portwood has a 4-year-old daughter, Leah, with ex Gary Shirley, who has maintained custody while she served her jail time.
After spiraling out of control, the MTV star failed to complete a drug rehab program, which was required from earlier arrests for drug possession and parole violations.
Portwood opted for the jail time instead of completing her treatment.