Exclusive
Amber Portwood Interview From Prison: 'I'm Working My A** Off To Get Out Of Here'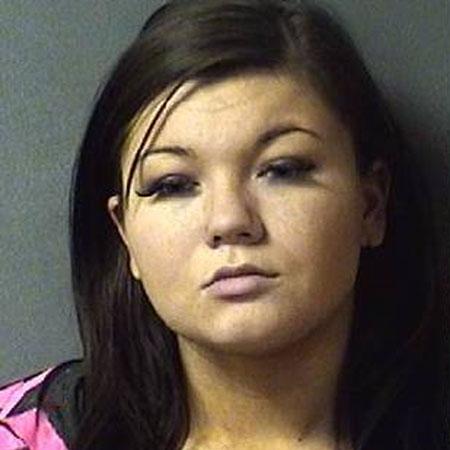 Article continues below advertisement
Amber has been trying to earn her GED through TABE (Tests of Adult Basic Education) testing and is doing very well.
"I did my TABE testing for my GED placement and I did really well. I scored in the advance book so I was very excited. So now I'm in GED classes on weekdays," Amber told RadarOnline.com in an exclusive interview.
"I got my scores back and I had college level scores in English. And I got a perfect 12.9 in social studies and science. I have 11 months of GED every Saturday here in CLIFF really paid off."
CLIFF is the Clean Lifestyle Is Freedom Forever program offered at the jail and as RadarOnline.com previously reported, Amber was sentenced to 5-years in prison after failing to complete a drug rehab program, which was required from earlier arrests for drug possession and parole violations.
Realizing she had a serious problem, Amber opted for the jail time instead of completing her treatment
Amber tells RadarOnline.com she gets to test for her GED in the middle of August — which means she could be released from jail by October!
Article continues below advertisement
"I'm so excited and I'm really working hard studying so I can score high on the GED test," Amber said.
"I'm working my ass off to get out of here!"
And just last weekend Amber got to see her daughter Leah, her greatest motivation.
"Booboo sat on my lap the whole time we were playing games had a few snacks," Amber told RadarOnline.com.
HOTOS: Teen Mom Makes A Splash In A Teeny Weenie Bikini
"She's so beautiful. She has long blonde hair down to her butt now and she's getting tall. I can't wait to get out and spend time with her!"
Amber says that when it was time for Leah to leave she didn't want to and occupied herself by twirling Amber's hair saying "cute, pretty mommy" over and over.
Amber's brother, Shawn Portwood, tells RadarOnline.com that she's doing so well in CLIFF program that she's now the head facilitator!
"She has done so well in her CLIFF program that she is now the head facilitator," Shawn said.
"She said she deals with all of the scheduling now and gets to pick the teachers for them. Amber said she thinks of it as like a principal of a school.
Article continues below advertisement
And above all, Shawn is proud of his sister for the progress she's made.
"I am so proud of my sister. I could not be any more proud of her right now!" he said.
"She has taken a step in the right direction, and I am glad the she was able to do the hardest thing ever to change her life. She made the right decision to go to prison and the CLIFF program has really changed her life. Her personality has changed and for the better.
"I believe when she gets out in October, or whenever that she will be a completely different person. She will do something with her life and I believe Teen Mom will be a thing of the past. Amber has begun to create her own story that cannot be twisted by MTV and I just hope she does not get caught up in the spotlight again."
And in a final comment that sounds like a direct slam to Teen Mom Farrah Abraham who made a porn tape titled Farrah Superstar: Back Door Teen Mom, Shawn said:
"I think Amber will be a great motivational speaker and can make a living the responsible way, not by selling herself to Vivid Entertainment."