Vicki Gunvalson Scowls She's 'Done With The Show' At Climax Of Explosive 'RHOC' Reunion Episode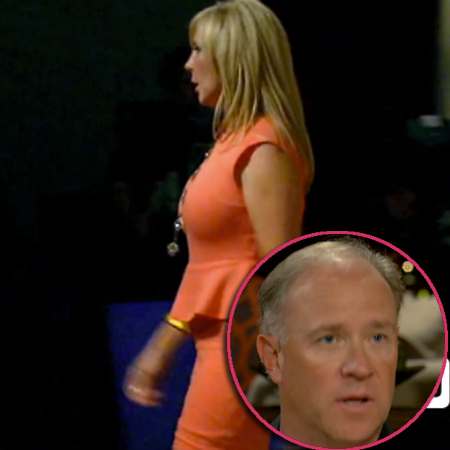 The Real Housewives reunion shows have always made for a cauldron of anger, bitterness and harsh words, and this time, the nature of the beast might have very well devoured the lovely lady who's been with the Bravo juggernaut since day one.
"Guess what, Vicki's done with the show!" Vicki Gunvalson barks as she walks off the set of next week's climactic part three of The Real Housewives of Orange County reunion, and we've got a preview clip of it for you on RadarOnline.com.
Article continues below advertisement
"Don't make s**t up about me!" Brooks shoots back in his Southern twang.
As we previously reported, Brooks is heard in exclusive bombshell audio on RadarOnline.com, calling Vicki a "f*cking whore" and threatening to "beat her ass," as well as bragging that he's free with his hands "because … that's what we do in the South."
Watch the video on RadarOnline.com
Part three of the Real Housewives of Orange County reunion airs on Bravo Monday at 8/7c.