Ex-Carmen Electra Walked In On Bed-Hopping Lothario Simon Cowell With Mistress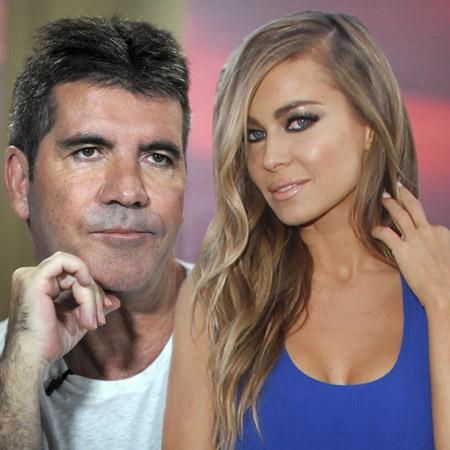 It turns out Andrew Silverman wasn't the only one burned by wife Lauren's white-hot affair with music mogul Simon Cowell.
Cowell's brief relationship with Carmen Electra came to an abrupt halt after the Scary Movie beauty "high-tailed it out of there" after catching The X Factor head honcho, 53, with the Upper East side stunner, 36, in circumstances that were less than innocent.
"Carmen was at Simon's house in L.A. when she literally busted him with Lauren," a source told E!, adding that while "Simon called her a friend … there was nothing platonic about what was going on, if you know what I mean."
Article continues below advertisement
The 41-year-old ended the fling -- which began in Dec. 2012 and was over by Feb. 2013 -- as "there was no way she was going to stick around and be a third wheel" between Simon and Lauren, who's reportedly 12 weeks pregnant with the hunky Brit's child.
Carmen didn't seem too embittered by the way things went down, as she said she was "super happy for" the debonair dad-to-be, while appearing at the 2013 Do Something Awards.