Simon Cowell Boasted Mistress Was 'Much More Interesting Than Any Of Those Tacky Housewives'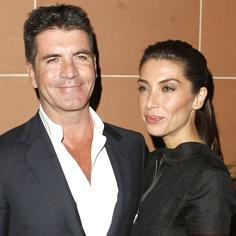 Simon Cowell was so intrigued by his soon-to-be baby mama Lauren Silverman, he gushed to pals that she should have her own reality show, as she's "much more interesting than any of those tacky housewives," RadarOnline.com has learned.
This week's issue of the Enquirer details the drama straight from the lips of Editor-in-Chief Tony Frost, who spent time with the music mogul -- and the Silvermans -- in October 2011 in Miami.
Article continues below advertisement
Frost notes that Simon introduced the brunette as "the beautiful Lauren," and her husband Lauren's husband Andrew as "my good friend."
Simon was effusive in his praise for Lauren, claiming she has "a brilliant eye for talent and a good ear, too!"
Frost recalled Simon predicting, "That girl's got a terrific future -- it's just finding the right niche for her."
The 36-year-old Lauren, who's reportedly 11 weeks pregnant, is believed to have conceived with the music mogul over the pond when he was taping Britain's Got Talent in his native England June 8.
Stay with RadarOnline.com for more on this shocking story.