Dad-To-Be Simon Cowell Caught With Ex-Fiancée Mezhgan Hussainy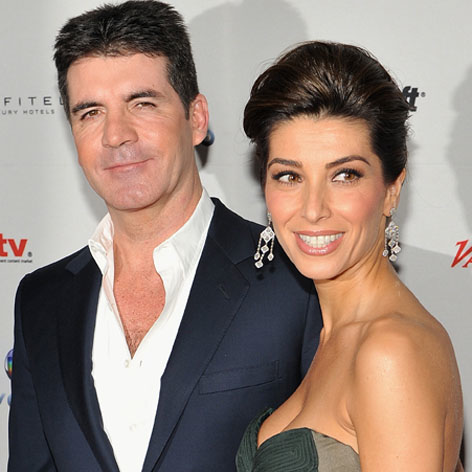 Simon Cowell is getting support from his ex-fiancée as he comes to grips with fathering a child with the wife of one of his closest friends.
Cowell was in Beverly Hills Thursday, promoting The X Factor with TV critics from around the country. And who was behind-the-scenes with him? Mezhgan Hussainy, his former fiancée
Hussainy, who has been the former American Idol judge's makeup artist for more than a decade, was also seen at his home before the press event.
Article continues below advertisement
"You'd never know if there was any tension from them being engaged to be married and then things being broken off," a source tells People. "They get along great."
Lauren Silverman, Cowell's baby mama-to-be, is on the East Coast with her seven-year-old son and preparing for what could be a lengthy divorce battle with Andrew Silverman.
The devastated husband has named Cowell as a "co-respondent" in his divorce petition.