Real Baby Mamas Of Beverly Hills? Simon Cowell Gives Mistress Lauren Silverman His $15 Million Estate In The 90210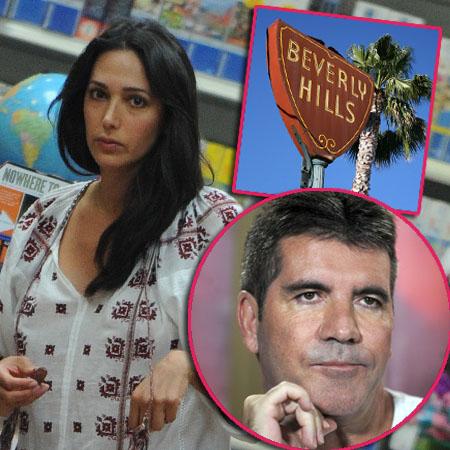 Simon Cowell will give his soon-to-be baby mama Lauren Silverman his $15 million mansion in the Trousdale Estates section of Beverly Hills, RadarOnline.com has learned.
The 36-year-old Lauren, who's reportedly 11 weeks pregnant with the music mogul's child, will live in the 7,265 sq.-foot property with the child and her mother Carole Saland, while he keeps a place nearby to visit, the UK Mirror reported. Her neighbors in the ultra-exclusive area include Ringo Starr and Elton John.
Article continues below advertisement
Cowell's longtime habit of giving a house to his exes as a parting gift has depleted a chamber once full of properties, the insider said.
"Simon has amassed a lot of houses with his fortune and will want to provide for his child," an insider told the publication. "But he seems to give away a house every time he splits from a girlfriend, so he is getting through them more quickly than he thought.
The insider noted that Simon "has instructed his advisers to let Lauren have the house, which means she can be nearby but crucially not too close so he can get on with his work and usual lifestyle.
"Simon has lots of housing in Beverly Hills all close to each other, and now lots of it contain his exes -- he doesn't seem to mind that he could bump into them at any time -- but the rate he is going, he may need to buy some more."
Lauren is currently in the divorce process with her ex, real estate developer Andrew; the two have a 7-year-old son.