Simon Cowell Has Secret Summit With Pregnant Girlfriend's Husband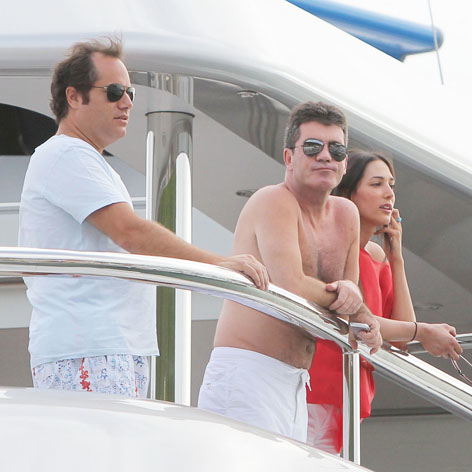 Simon Cowell had a top-secret meeting with Andrew Silverman, the husband of The X Factor judge's pregnant girlfriend, Lauren Silverman, the UK newspaper, The Sun is reporting.
The meeting took place at the tiny Francis S. Gabreski airport in Westhampton Beach, New York, close to where Lauren has been staying with her seven-year-old son Adam.
Cowell flew straight in from Las Vegas after a One Direction gig in Sin City the night before.
Article continues below advertisement
The three-hour meeting was held in a private room. It ended with the two men shaking hands.
Cowell and Silverman had been friends for several years and even famously vacationed together before Simon and Lauren began their affair.
Silverman has now filed for divorce, and named Cowell as a co-respondent in the petition, citing his "adultery" with his wife.