Not Going To The Chapel Just Yet -- Holly Madison Says Wedding To Embattled Fiance Has Been Delayed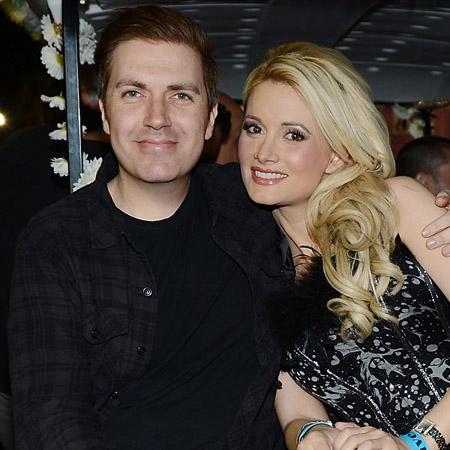 Hold those wedding bells -- Holly Madison's not getting hitched just yet.
The Playboy beauty, asked by a Twitter follower Tuesday about her pending nuptials to her baby daddy Pasquale Rotella — she was planning on getting married today in a Sleeping Beauty-themed affair -- said the big day has been postponed to this fall.
"We moved the date to next month but thank you :)" the Girls Next Door star, 33, tweeted, with no mention of Rotella's legal issues, as he's facing more than 13 years in prison if convicted on pending charges of bribery, embezzlement, conspiracy and conflict of interest.
Article continues below advertisement
As we previously reported, sources close to the blonde bombshell have said "she's in denial" over the possibility of her domestic bliss with the party promoter crashing down, should he be found guilty of the aforementioned accusations.
"She's acting normal and happy and like everything's great, but it's obvious there's something wrong," the insider said. "She can't hide that something's off. She seems determined not to show the stress of Pasquale's legal problems at all. It's like she thinks if she ignores it, it'll go away."