Exclusive
Happily Never After? Holly Madison 'In Denial,' Planning Fairy Tale Wedding As Fiancé Faces Jail Time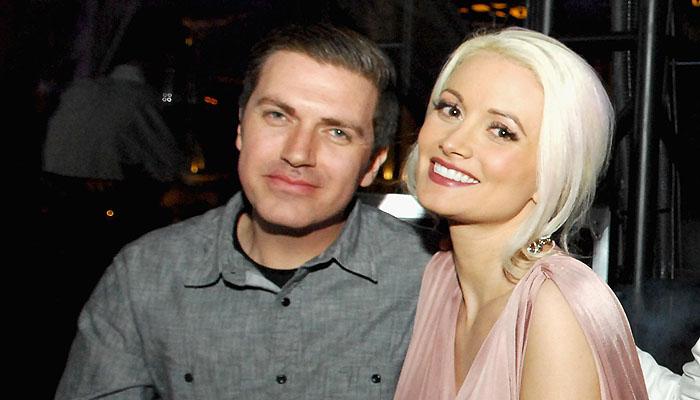 First comes love. Then comes marriage. Then comes incarceration? Holly Madison is moving full-speed ahead to her August 14 wedding, even though her fiancé and baby daddy, Pasquale Rotella is facing more than 13 years in prison.
"She's in denial over the whole thing," an insider tells RadarOnline.com exclusively.
Pasquale, the father of Holly's four-month-old daughter, Rainbow Aurora, is accused of bribery, embezzlement, conspiracy and conflict of interest.
Article continues below advertisement
Allegedly, he paid off city officials with $2.5 million in funds from the L.A. Memorial Coliseum, where his company, Insomniac events hosted raves. He's currently out on $1.8 million bail and faces 13 years and 8 months in prison, if convicted.
Rotella was in court in L.A. on Monday for a pretrial hearing in the case. He's set to appear again on September 19.
But in the meantime, life's one big party for him and his wife to be.
"Holly is practically living in the club," the source reveals. "She's acting normal and happy and like everything's great, but it's obvious there's something wrong. She can't hide that something's off."
Holly, Pasquale and their daughter went on a nightlife tour of Europe in the week before his latest court date, stopping to party in London, Paris, Ibiza and Fomentera.
Pasquale posted videos of their posse taking shots and hitting up the nightlife scene throughout their trip.
In the midst of all that, Holly carried on with wedding planning, posting an inspirational board for a "Sleeping Beauty Wedding" on her website. She previously said that she and Pasquale planned to wed on August 14.
"She seems determined not to show the stress of Pasquale's legal problems at all," the source says. "It's like she thinks if she ignores it, it'll go away."
But it won't. Stay tuned to RadarOnline.com for all of the latest updates in Pasquale's case.