Now That's Colorful! Holly Madison Names Baby Girl Rainbow Aurora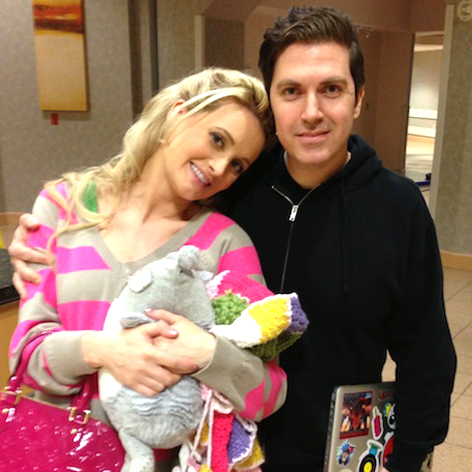 Celebrity baby names just keep getting more and more creative!
Former Girls Next Door star Holly Madison has named her firstborn – and it is a far from ordinary choice! The Playboy model announced on Friday that she and boyfriend Pasquale Rotella are calling their baby girl Rainbow Aurora – and RadarOnline.com has the details behind the colorful name.
"I wanted to give my daughter a unique name," Madison told E! News. "Growing up, there was a girl in my school named Rainbow and I was so envious of that name. I thought it was so pretty and unique."
Article continues below advertisement
Hugh Hefner's former flame gave birth in Las Vegas on March 5, with her baby weighing in at 7-pounds, 2-ounces.
She recently wrote a shocking blog post that she was planning on having her placenta turned into pills that she could take after giving birth.