Hugh Hefner's Ex Holly Madison Is Engaged!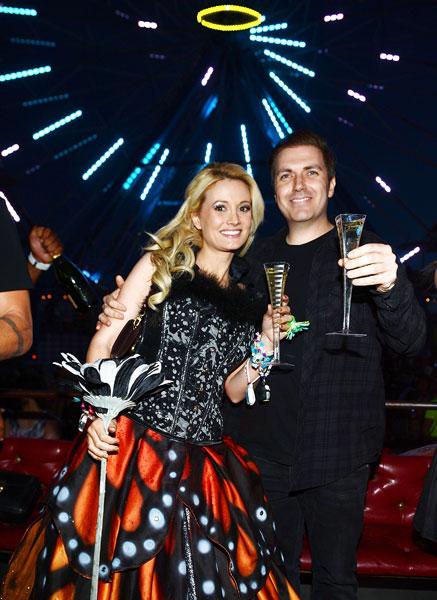 Holly Madison is engaged to her boyfriend Pasquale Rotella, the former The Girls Next Door star has revealed.
"I got engaged on Sunday!" the 33-year-old posted on her personal blog on June 25. "My fiancé was so wonderful in creating such a romantic night! He proposed to me at the top of the Ferris wheel at EDC Las Vegas."
Holly and Pasquale shared their special moment with good friends.
"I was so happy that so many of our close friends were there to share the wonderful moment with us!" Holly wrote. "We rode around the festival on the art car until the sun came up!"
Article continues below advertisement
Holly dated former Playboy head honcho Hugh Hefner for several years and broke up with him in October 2008.
She then was in short relationships with illusionist Criss Angel and All Time Low band member Jack Barakat.
Holly and Pasquale announced that she was expecting her first child with Pasquale in August 2012 — and Holly gave birth to their daughter Rainbow Aurora Rotella on March 5, 2013.
Now, the model is getting ready to become Pasquale's bride.
"I couldn't have asked for a more wonderful or magical proposal!" she said in her blog.