Aaron Hernandez's Drug Regimen Included Frequent Doses Of PCP, Marijuana: Report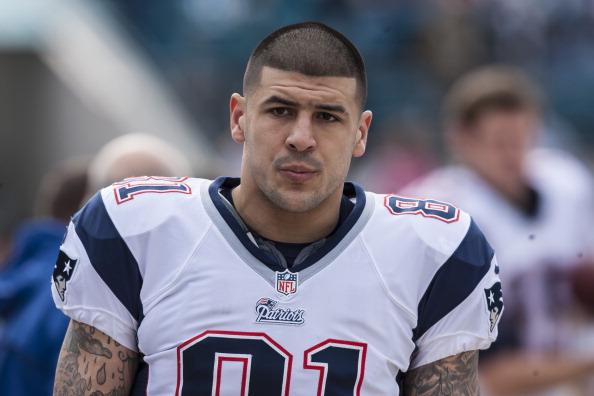 "The Gangster In The Huddle," a new article from Rolling Stone, alleges a series of grim details about NFL standout-turned-accused murderer Aaron Hernandez, including details about his drug abuse -- and how it impacted him mentally.
The former New England Patriots tight end, according to the report, frequently abused the drug phencyclidine, better known as "PCP" or "Angel Dust," and it took a toll on him mentally, pals said.
Article continues below advertisement
Sources close to Hernandez said that it made the football player so paranoid, he "began arming himself, stashing a rifle in his gym bag and installing a 14-camera security system at his mansion" a la Tony Montana.
Hernandez was also, allegedly, a habitual user of marijuana, insiders told the magazine, noting it wasn't uncommon for him to smoke "three or four blunts" coming home from Patriots games.
As we previously reported, Hernandez is charged with first degree murder in the June 18, 2013 execution-style killing of the 27-year-old semi-pro football player. Lloyd, who played semi-pro football for the Boston Bandits, was associated with Hernandez through his girlfriend, whose sister is Hernandez's baby mama.