Exclusive
Sensitive, Much? Taylor Swift's Rhode Island Security Guard Calls Authorities Over Local Parade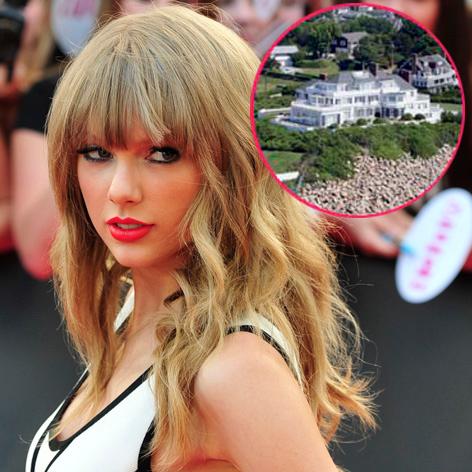 Who needs a knight on a white horse when you've got security guards?
The hired watchmen at Taylor Swift's Rhode Island mansion have gotten a reputation for zealously guarding their charge, allegedly hassling beach goers, and anyone else that appears to get close to her property -- and earlier this month they went above and beyond, calling local officials about a Fourth of July parade they felt got out of control, RadarOnline.com exclusively learned.
Article continues below advertisement
"Tensions are running high between Taylor's security team and volunteers for the East Beach Association," a local tells RadarOnline.com.
"At the Fourth of July parade, some of the guards accused some of the EBA kids of 'pelting' them with candy but they were just passing it out. It was a parade!"
Taylor was on the grounds of the property at the time, partying with her dancers and pals.
"The guards got super pissy and called the supervisors of the whole program to complain about it," the source reveals. "It's the silliest thing I've ever heard!"
The beach volunteers clashed with the guards earlier this summer, as RadarOnline.com reported, and tensions have been high in town ever since.
"The guards are begrudgingly allowing the volunteers to clean up trash from the beach in front of Taylor's property for now," the source says. "It's progress, I suppose!"
Taylor is due back in town later this weekend for a week off from her Red tour.