Taylor Swift Shows Off Bikini Bod In Holiday Snaps With Friends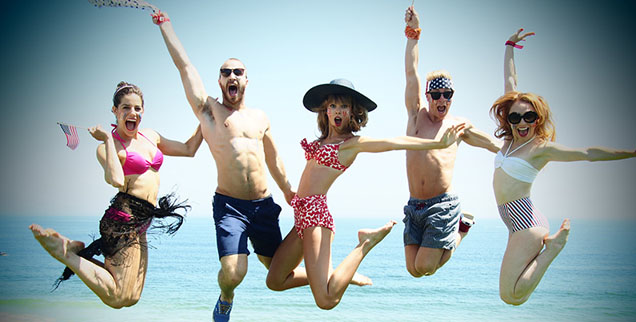 A bikini-wearing Taylor Swift took some time off from her Red Tour to host her dancers and musicians at her Rhode Island estate on the 4th of July, and she's sharing pics of the big day on her blog.
Calling her pals her "touring family," Taylor and the gang are seen lounging on the patio, playing pool, having fun with body painting and sunbathing on her sprawling oceanfront lawn.
The party took place at the very same Rhode Island estate that has been the subject of so much controversy as the singer's security force has fought to keep beach-goers off her property.
Article continues below advertisement
The public has legal access to the beach below the high tide mark in front of properties built along the sand.
No other homeowner has tried to have that enforced quite as strictly as Swift has, and even beach clean-up volunteers claimed they were harassed by her security.
Swift paid $17 million for the property earlier this year.
Her Red Tour is on stage in Pittsburgh Saturday night.