Exclusive
Rhode Island Beach Cleanup Volunteers Accuse Taylor Swift's Security Guards Of Harassment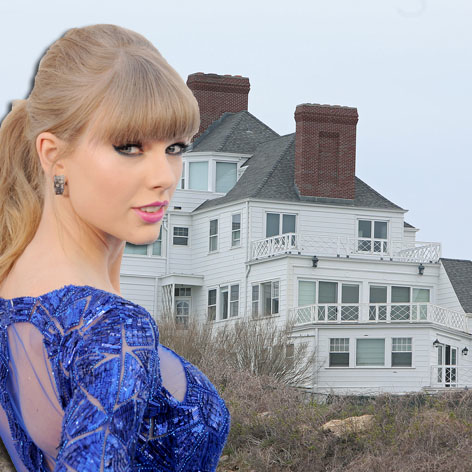 Taylor Swift isn't just making life difficult for the people who want to use the beach near her Rhode Island mansion.
Her private security team has also harassed the innocent volunteers who donate their time to keep that beach clean, RadarOnline.com has exclusively learned.
On May 26, a group of her bodyguards flipped out on volunteers from the East Beach Association who were trying to pick up beer bottles and other garbage near her property line, one of the volunteers has revealed.
Article continues below advertisement
"We were just trying to do our job," the individual, who asked not to be named, told Radar. "We were out that day handing out trash bags on the beach and trying to help people keep the beach clean."
One of the worst areas for garbage, the source says, is a wall near Taylor's property line.
"People in high school go down there and hang out, and all of my friends who surf love to go there too," the volunteer added. "There's always beer bottles and trash back there."
But when the volunteers ventured close to clean up the area, "Close to five security guards in reflective vests that said 'Security' on the back came down and got really mad at us. They told us it was private property and that we had to leave. We were just trying to do our jobs and they were really rude."
Said the source: "I get that she's entitled to have her privacy and I know that she's been going around to local businesses and stuff, which is cool and I really appreciate that. It's just about trying to strike that balance because everyone else has been using that beach for years."