Exclusive
Family Of Rebecca Zahau Files Wrongful Death Suit, Claims Hanging Was Murder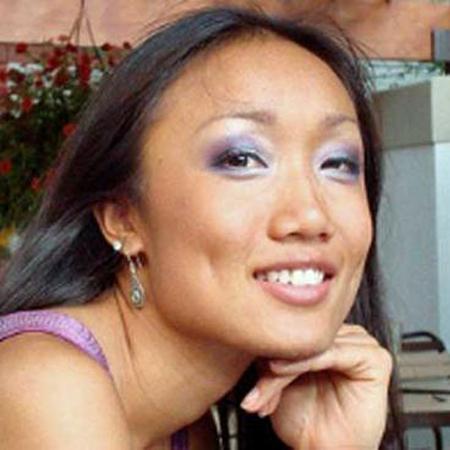 The family of Rebecca Zahau has filed a $10 million wrongful death lawsuit against then-boyfriend Jonah Shacknai's ex-wife, Dina, her twin sister, Nina Romano, and the pharmaceutical executive's brother, Adam, because her loved ones felt it was the only way they could get definitive answers about how she died, RadarOnline.com is exclusively reporting.
Two years ago, Jonah Shacknai was dating Rebecca Zahau, who was found nude and hanging from a balcony at the Medicis CEO's mansion in Coronado, a wealthy suburb of San Diego, just two days after Jonah's young son Max was found unconscious at his father's house; Max later died from his injuries.
Article continues below advertisement
The San Diego Medical Examiner determined that Max's death was accidental, and the San Diego Sheriff's Department concluded that Rebecca's death was a suicide, something her family vehemently disputed at the time.
The lawsuit was filed in federal court in San Diego on Friday, and accuses Dina Shacknai, her sister Nina Romana, and Adam Shackani, -- not naming name Jonah Shacknai as a defendant. The complaint was filed by Zahaua's sister, Mary Zahau-Loehner, mother Pari Zahau, and includes accusations of assault, battery, and negligence.
According to the docs, "On July 13, 2011, Rebecca Zahau was found dead, naked, bound and gaged, with a rope noose around her neck. Her cause of death was strangulation, which was caused by either manual strangulation before she was hung, or from being hung with a rope noose around her neck from the second story deck of the Coronado vacation home at which she was staying, The Coroner for the County of San Diego determined that she died on that date. Each of the Defendants named herein participated in some manner in the planning, implementation, execution and subsequent concealment to murder Rebecca Zahau."
Article continues below advertisement
The Zahau family "had no other choice but to file the lawsuit because it was the only way in which they could ever get answers about how Rebecca died. They don't accept or believe that Rebecca killed herself," a source told us exclusively. "She wasn't so distraught about Max's death that she would have taken her own life. The Zahaus want the opportunity to formally depose Dina, Adam, and Nina.
"Nothing will stop the family from getting to the bottom of how their beloved Rebecca died."
Both the San Diego Sheriff's Department and the California Department of Justice failed to find any evidence that Rebecca was murdered. The California Attorney General declined to open an independent investigation, despite Jonah Shacknai requesting it.
Rebecca Zahau was taking care of Max on July 11, 2011 at her boyfriend's house (he wasn't home at the time). Rebecca's 13-year-old sister was the only other person in the house at the time of Max's accident. Max's body was found in the entry way of the Spreckles Mansion, which Jonah has since sold, with broken pieces of a chandelier next to him.
MORE ON:
Celebrity Justice
Article continues below advertisement
Mary Zahau previously told us, " We also urge those who caused Rebecca harm to turn themselves in to law enforcement. Only then can both families begin the healing process."
Adam Shacknai was the only person at the mansion at the time Rebecca died, and he found her body the next morning. The polygrapher that gave Adam a lie detector test recommended another one be conducted because the test was inconclusive.
On July 15, 2011, Adam Shacknai was given a lie detector test; search warrants that were unsealed by a San Diego judge reveal that "Detective Lebitski and Detective Hillen facilitated a polygraph examination of Adam Shacknai with Polygrapher Paul Redden.
"Redden said based on the analysis of the polygraph charts he couldn't draw a conclusion, but felt Adam was being truthful during the examination."
Article continues below advertisement
However, Paul Redden previously told us: "The test results from the polygraph that I gave Adam Shacknai were inconclusive, therefore, I wasn't able to form an analysis from the results of the polygraph test. Adam did not necessarily pass or fail the test. Whenever I deal with an inconclusive result, I always recommend a follow-up test. I have never been asked to do a follow-up test for Adam Shacknai.
"I was more inclined than not to believe that Adam Shacknai had nothing to do with Rebecca's death. I have worked with the San Diego Sheriff's Department for a number of years, and have the utmost respect for the department, and their work in this case," Redden says.
Law enforcement officials stated at the press conference that Adam Shacknai had passed the polygraph test.
Meanwhile, sources close to the Zahaus tell us, "this absolutely isn't about money.
"There is no amount of money that can be placed on Rebecca's life. It's about getting to the truth, and holding the person(s) responsible for her death accountable."
Attempts to reach Dina Shacknai, Adam Shacknai, Nina Romano, and Mary Zahau were unsuccessful at time of posting.