Exclusive
Suicide Expert Believes Rebecca Zahau Death 'Is Very Suspicious'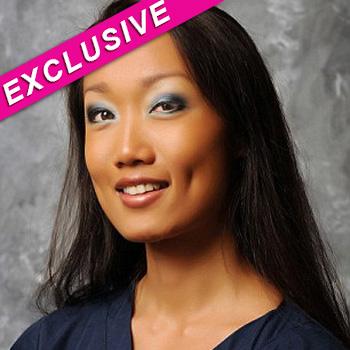 By Cliff Renfrew - RadarOnline.com Staff Reporter
A retired San Diego detective and suicide expert has told RadarOnline.com that he believes the death of Rebecca Zahau 'is very suspicious'.
Former homicide detective Rick Carlson - who penned the book I'm In The Tub, Gone which detailed a series of suicide notes - has been watching the shocking story unravel.
His former colleagues are still actively probing the baffling case after stunning Zahau, 32, was found hanging naked with her feet and hands bound inside her wealthy boyfriend Jonah Shacknai's Coronado mansion, just two days after his son Max Shacknai, 6, suffered a fatal fall while in her care.
Article continues below advertisement
Carlson told RadarOnline.com: "I think the whole thing is very suspicious - it just does not seem right to me.
"I investigated hundreds of suicides in my career but never anything like this one - it would be very unusual for a woman to take her life in such a spectacular way naked.
"Usually when people commit suicide they go to a very quiet place because they are so sad - the detectives examining the case will be looking at the type of knot that was used to bind her.
"She was a physically fit person, so, it would have been possible for her to perform this act but I never came across any similar case in my 35 years career."
It is understood that Jonah Shacknai was not inside the historic Spreckles Mansion during either his son's fall on July 11, 2011 or Rebecca's death two days later.
The county Medical Examiner's Office has conducted an autopsy on Nalepa, but authorities have ordered it sealed.
MORE ON:
Celebrity Justice
Article continues below advertisement
An autopsy will also be performed on Max Shacknai, Lea Corbin, a Coronado police spokeswoman revealed, although his death was considered 'accidental' the official confirmed.
Zahau's body was discovered by Jonah's brother, Adam Shacknai, who then cut her down from a main balcony inside the mansion.
And Carlson believes that investigators will be closely looking at the timeline of events as they try and crack the case that has gripped the wealthy enclave of Coronado where the couple resided.
He added: "I know from past history of suicide cases that somebody can be revived between four to eight minutes after such an incident so maybe he thought she could be saved and that is why he cut her down.
"But this is such an unusual case in such an up-market area like Coronado and there are clearly still a lot of unanswered questions.
"The detectives involved in the case will be working around the clock to solve this mystery."