Exclusive
The Tapes They Don't Want You To Hear: Judge Orders F.B.I. Wiretaps Of Celebrities & Russian Mobsters Kept Secret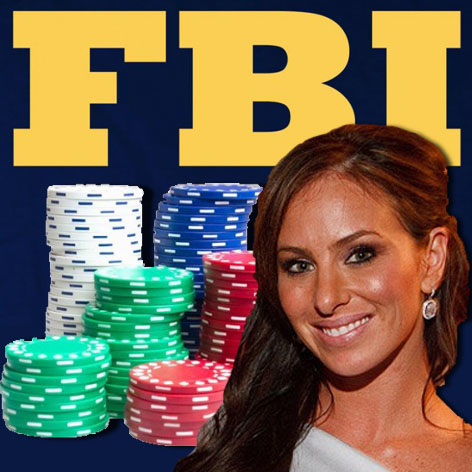 Wall Street and Sunset Boulevard can breathe a little easier.
Hundreds of conversations and text messages between New York and Hollywood's rich and famous and alleged Russian mobsters, captured on secret wiretaps, have been placed under a court seal, preventing their public release, RadarOnline.com has learned.
The judge in the $100 million gambling and money-laundering case implicating pro athletes, Tinseltown celebrities and Wall Street executives has issued a gag order, covering prosecutors and defense attorneys for the nearly three dozen people who've been charged.
Article continues below advertisement
They are accused of running a high-stakes "illegal international gambling business that catered primarily to celebrities, professional poker players and very wealthy individuals working in the financial industry," the federal complaint says.
Although no famous names were arrested in the FBI's April raids, one of those charged, Molly Bloom, the queen of the Hollywood poker scene, previously ran illegal card dens frequented by stars including Alex Rodriguez, Tobey Maguire, Ben Affleck, Leonardo DiCaprio and Matt Damon.
Judge Jesse M. Furman wrote in a May 28 protective order that both sides and the court are now barred from publicly releasing any evidence in the case.
The application gagged the release of "court applications, affidavits, orders, reports, line sheets, tape recordings and transcripts," the order said.
The judge also ordered those involved in the case to store the confidential information "in a secure place and shall use reasonable care to ensure that the Confidential Information is not disclosed or disseminated to any third parties in violation of this Protective Order."
Article continues below advertisement
Prosecutors previously said they had taped as many as 25,000 phone conversations from defendants over just four months.
It's an interesting development in an already fascinating case: As RadarOnline.com has learned, the use wiretaps must be granted by a court and are so rare that there were only 52 of this type were approved in the southern district of New York in 2012 alone.
Five of those were for gambling, three for racketeering, 42 narcotics, 2 for other alleged crimes, according to an annual report to Congress.